Had husbandry with nina and ryan yesterday and it was super fun even though we were messing up everything at first. 3 months of my life would be spent like this every day, not too bad i guess! I've been liking school more, the subjects, the environment and the only reason i dread going to school is just because i want to sleep more.
Dance has been .. bad. The music just becomes one layer when i get excited, then i end up doing shit. Need to relaaaaax and listen. Relax and listen relax and listen. Yea but i'm damn hyped up about sessions and there's reggae later!
Blogshop stagnant. *slaps self* I just want it to be perfect on the launch but everything's not how i want it to be yet. But i have an entire list of things planned out and i am excited :D :D :D :D :D
FATBOY JUST GOT A JOB! Probably the most unexpected job i would have thought of him getting. You know like 22-year-old-handsome-hyper-beatboxing-dancing-fatty and bus captain controller just... do not go together. Yea but free bus rides to my house whooohoo! And 9 days of off in a month is pretty awesome.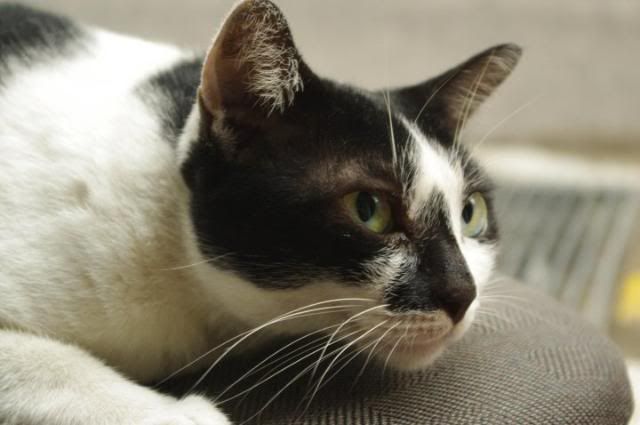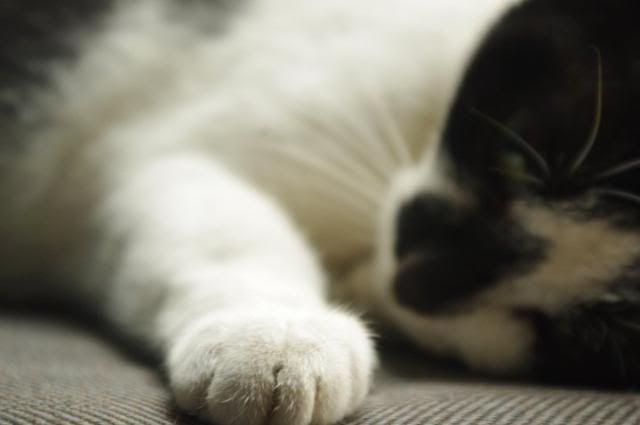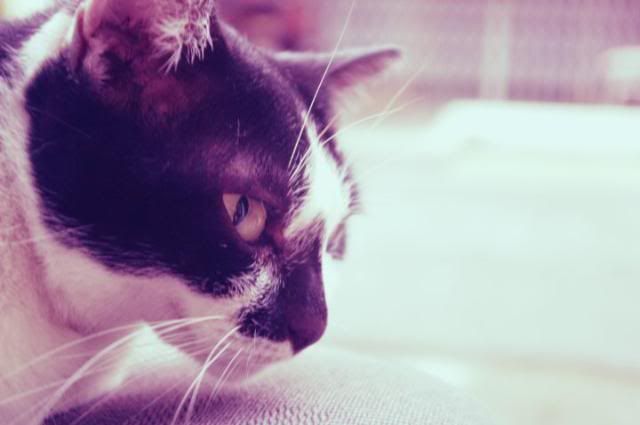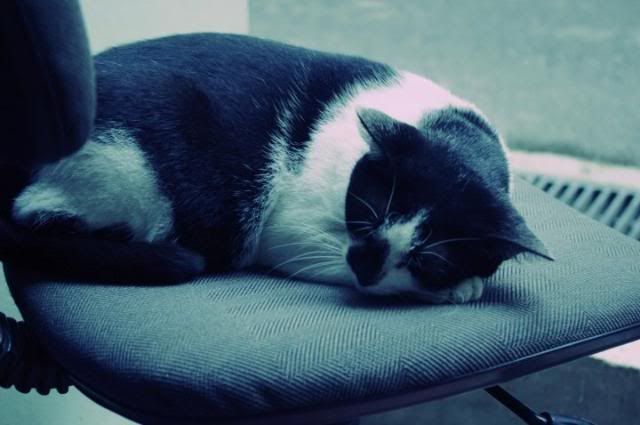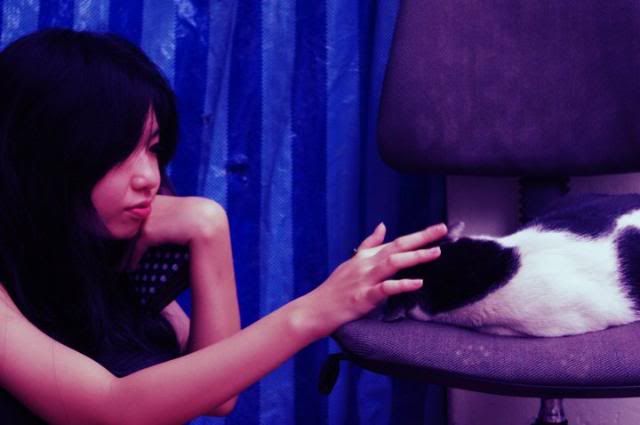 This cat from haji that we were disturbing and sayang-ing which also constantly gave off the fuck-off-i-want-to-sleep vibe. But it is crazy adorable, even with the killer vibe and stare, it was sweet tempered enough not to maul us.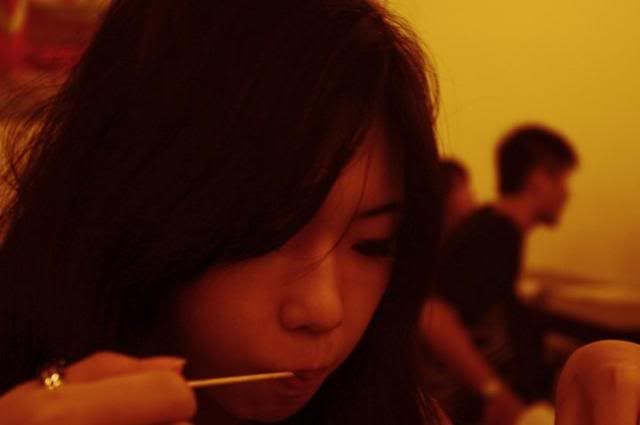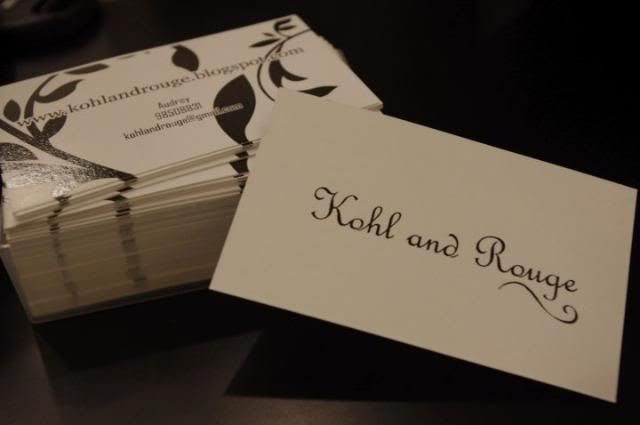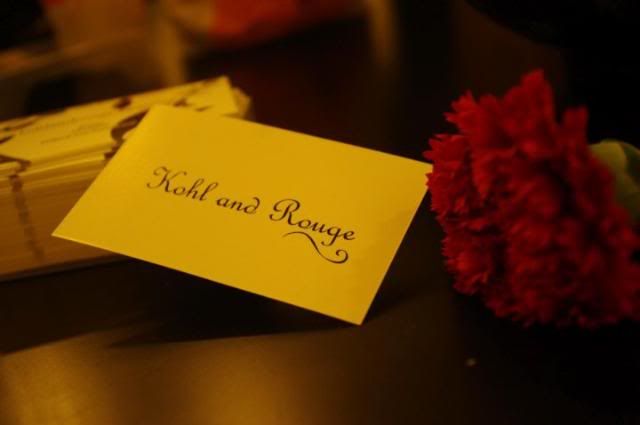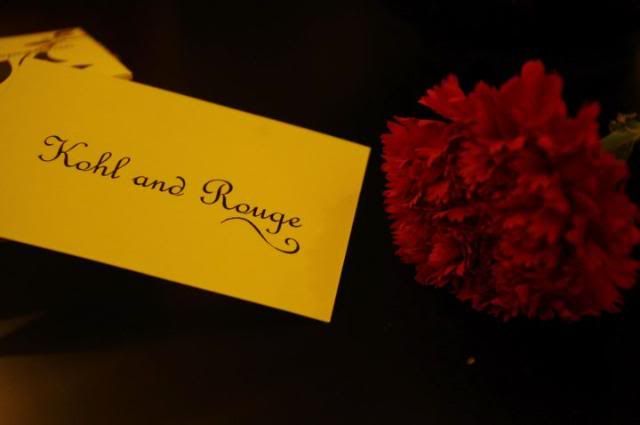 Fatty eating taiwanese fried chicken. Nice. Diet always starts tomorrow.
And my name cards for kohlandrouge!!!!!!!!!! mega happy with them, they're exactly how i want them to be (: And $48 for 3 double sided packs done in an hour is really quite a good deal even though i wouldnt say the quality's the best. But.. good enough!
2 picstures from the bad flea, hope the next one would be better! But it's airconditioned and i got comfy seats but bad location, it's like few people walk up the platform to see the stalls so yea ): balls. it's at Club Seven at Illuma by the way.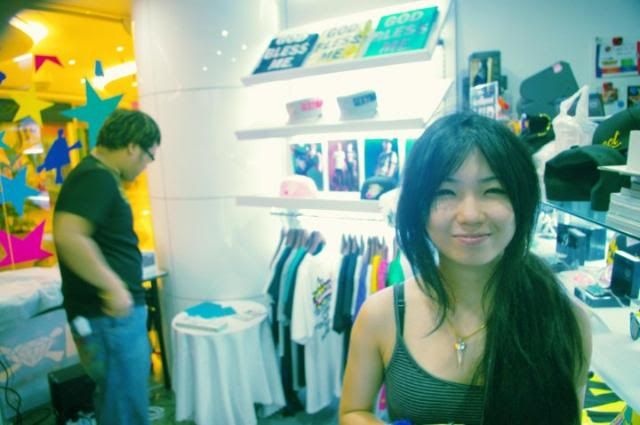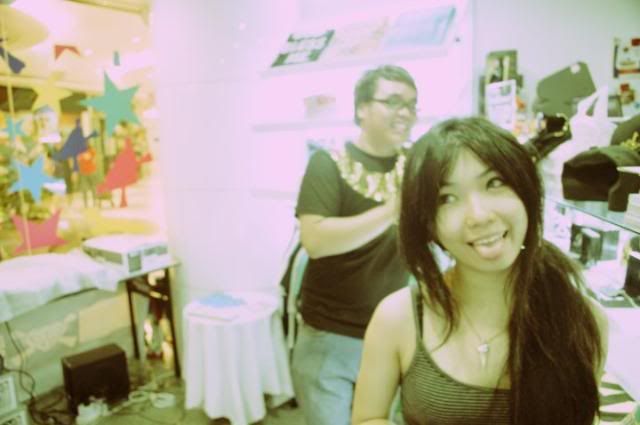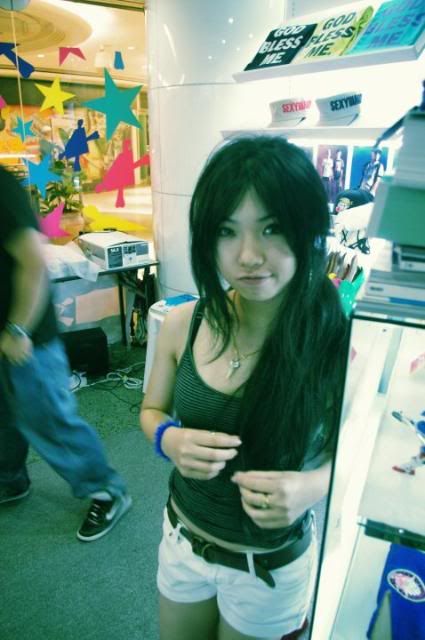 At SD before reggae starts with docorc in the background. Yep i have a center parting nowzxzx ( yea i can hear all the hahahahaha-ing). Hair is just growing ~ and fringe looks weird side so center's been the best. Still not intending to cut my hair soon though, i wanted to try something shorter and more layered but growing out my hair for another 2 years is like ..NAH. So yea, i'll be chanelling my cash to more important things until my hair starts having a life of it's own.
Right, note packing and lab. I hate bringing the labcoat to school. Labcoat + jacket + dance wear = bloody heavy bag. k bye.