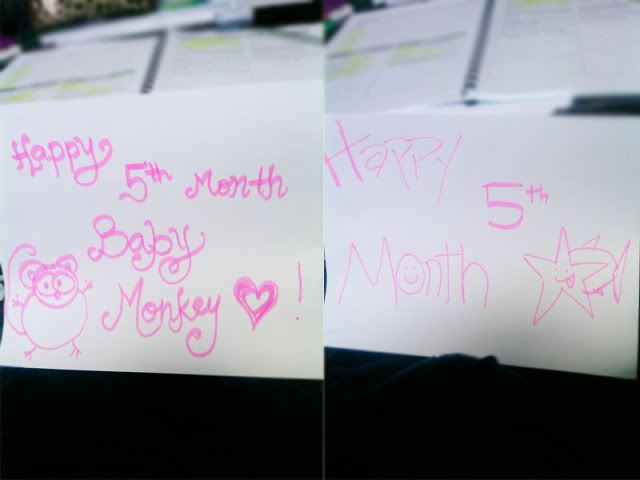 This was our fifth spent with nasipadang from itas and waffles from bistro walk ( <3 ) , studying at SAR, drawing HAPPY MONTHSARIES to each other... My desperate attempt at a monkey fails pretty badly albeit still looking really adorable. And baby's LITERAL STAR-FISH is really really, himbotic. But me likes :3
Nothing spectabular for us so far and we even forgot about our 4th ._.
Only realised it days later when i went
" OMG BABY WHAT'S THE DATE TODAY! "
and
" WE MISSED OUR ANNIVERSARY RIGHT? DID WE CELEBRATE IT????! "
which obviously was a , no.
But i just needed double confirmation since i wake up on days not knowing what day it is and what i did the day before and even dayS before.
But oh well...... It's useless celebrating tens of tons of lavish, wonderful monthsaries and not have much to celebrate about daily.
Small happiness everyday adds to ALOT (:
LOVE YOU, MONKEY.