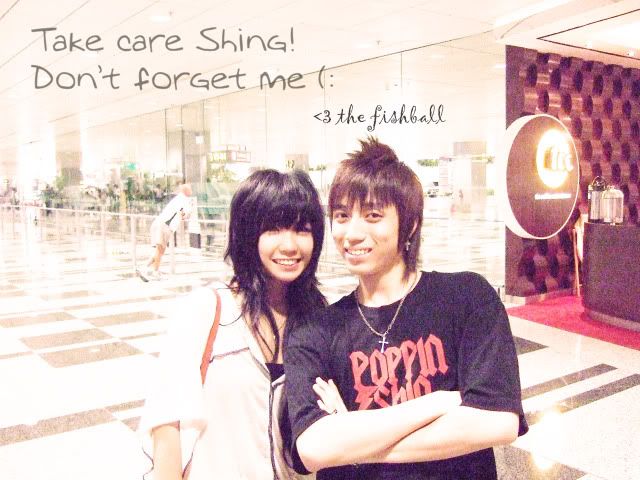 Today was farewell to martin )': I'll miss you shingshing, thanks for all the memories in BI, without you BI would never have had jess or veron.
I know you'd be awesome, you're one of the most unique dancers around. When you're on stage, the way you move really makes you stand out.
TAKE CARE AND IF YOU READ THIS NO COLORFUL BANDANNAS.
If you get into trouble, don't think don't bother fighting,
JUST RUN.

Parting is sweet sorrow and that's the beauty of it.
You'd feel sad about the departure but the next meeting makes everything worthwhile.
Ganbatte crossesxshing (: stay strong.
Feeling a tinge of moodiness.
*Slaps self awake*
That's a wake up call audrey, don't take it as a demoralizer.
Work harder.