Zouk
and
Phuture for joseph's 18th birthday and my virgin clubbing experience. I guess my first time went pretty well (: great company, awesome music at phuture and really carefree dancing. It's been so long since i last danced like that- raw. The kind of dancing where you forget about the techniques, forget about catching the beats, forget about lines and all and just whack.
Joseph's 18 saw him frenching another guy, reserved tables, flaming lambos, vodka limes, tequila shots, mixers, weird podium dancers, alot of dry ice, angmohs and awful trance in zouk, drunk joseph and dandy, joseph giggling swaysway and dropping to the ground........
birthday boy!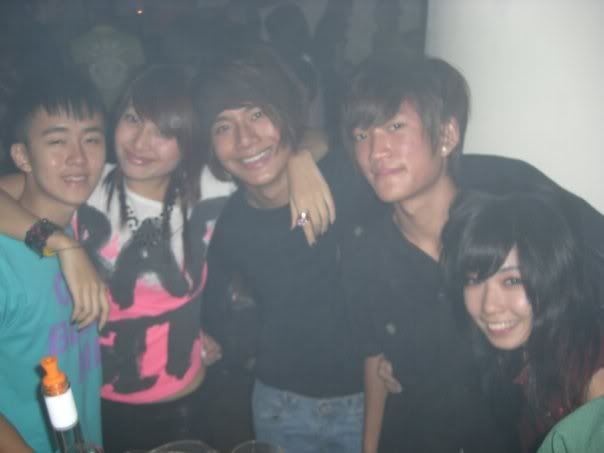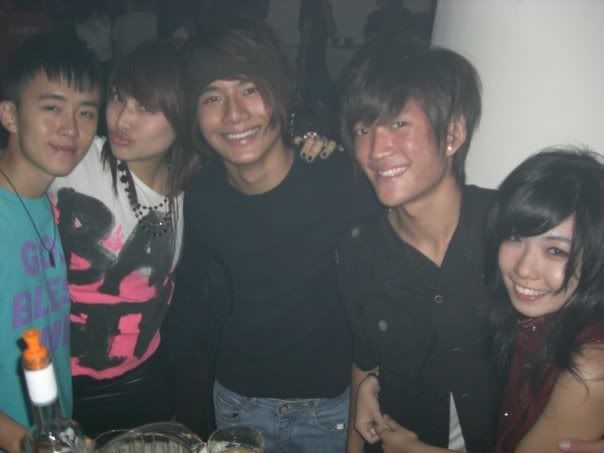 the two lulus, dandy, baby me.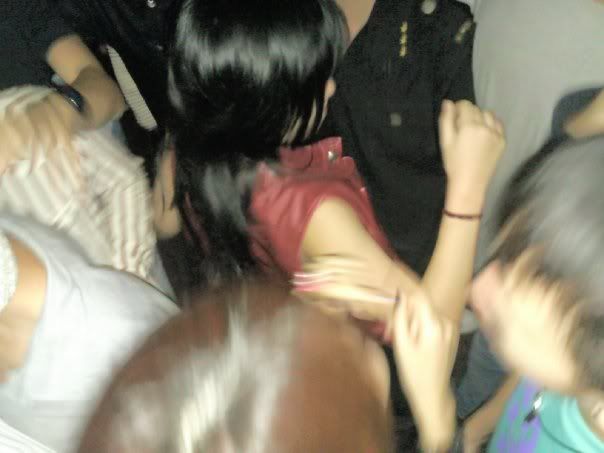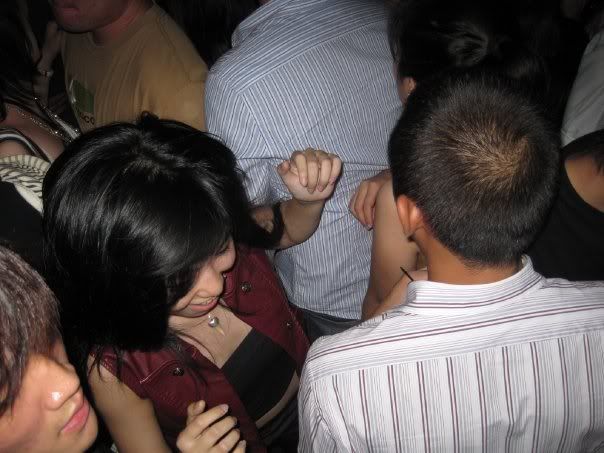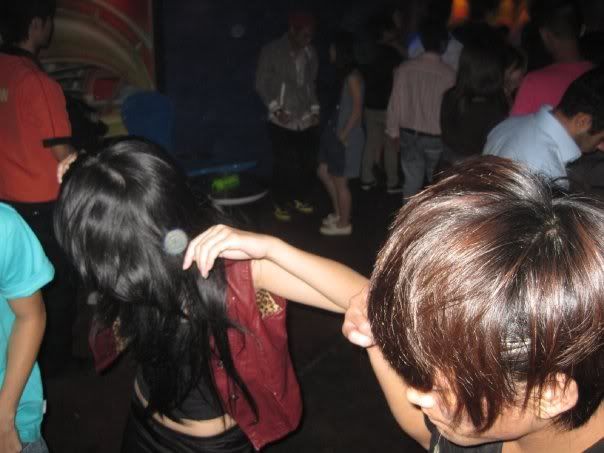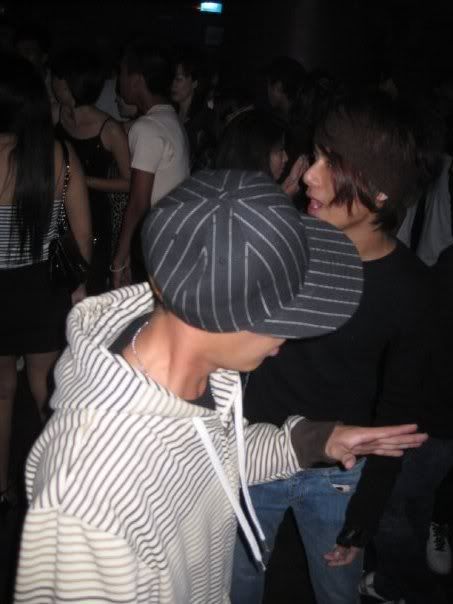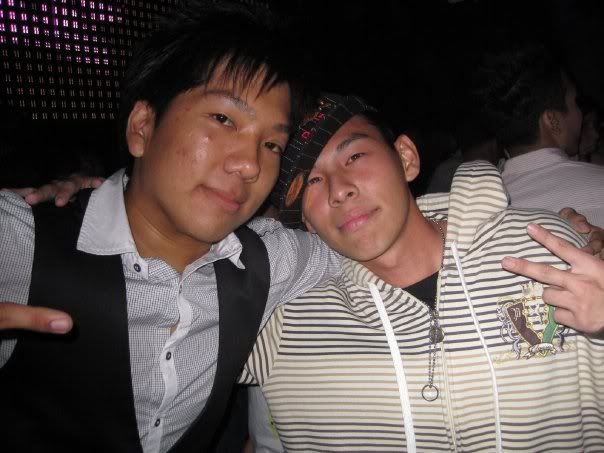 The phuture keeds who had enough of Zouk/trance and headed off for some rnb. In the words of the high/drunk dandy " forget about the f*cking table and let's go to phuture! " . Swear i could have fallen asleep in zouk. Had fun, but still, not really my scene.
Majorly stressed out and upset now, which means my thinking's going back on rebound making everything a slight blur until i really dig out everything and deal with it. I'm going to have to pray a mad lot that all will go well, otherwise it's byebye to my $400 and i can die in my grave without stepping out of singapore ever again. Those words, they really arent anything but empty shells to me because i know that it'll just be like the talk about escape since i was p4. It would never happen.
Okay, try to sleep. Try to sleep, wake up fresh tomorrow and deal with the insane amount of things you have to do.