I've been very drawn to black. That's an understatement of some sort i guess, considering how the stocks i've been taking ( as seen) are so black dominated and how i only went gaga over black pieces when out at FEP with estee. Anyway i'm in love with those ASOS inspired pieces! My bank account hasnt been looking up much ): sales hasnt been good, but i want this to work very very much sooo... okay work harder.
my oxford heels that i traded for.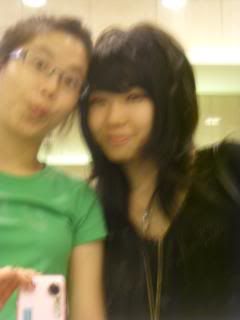 Bimbo and i (: A short outing but a happy one nonetheless, it's not easy for me to feel comfortable around people so i'm just really really glad i did. Sometimes i seriously question my freak-of-natureness since i'm always feeling so awkward and gawky and... stumpy ._. pfffft.
We window-ed shopped FEP, ate at Taka foodhall, ditched the idea of neos since we were both broke and decided that we have to do the mandatory camwhoring that majority of girls do.... And yes, failing very badly. Haha, this is so jade and me (: .
Yet another freak of nature moment is how awkward i feel camwhoring, it's kinda abnormal? Not that i feel the need to be like everyone else, but sometimes yupp, i do wonder. Most of the time, i'm just wishing i had the confidence of those girls who camwhore. I mean, there has to be some confidence somewhere to actually camwhore, to keep taking photos of yourself and your friends and you ( i don't mean it in a bad way! confidence is goooood, really! ). I hate how i look in photos, honest to death. I do jump into photos, i do take pictures with other people, but i rarely initiate it, in a way, that happily saves me the trouble of going emo over how ugly i look in photos. gah. Would kill to have confidence, i think confidence is damn sexy.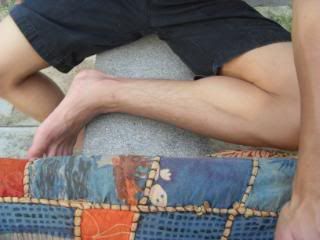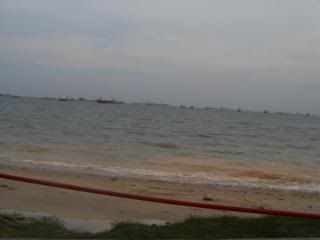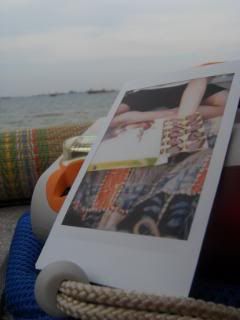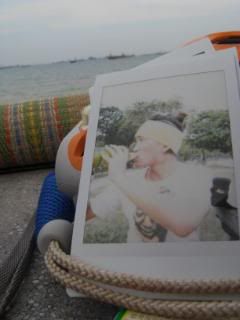 "Picnic with le Zamboot"
epic failure of a picnic ): we only had chocolate, cheezels, greentea, tea eggs. All courtesy of baby- nonfat mayo makes horrid egg sandwiches, making horrible stuff makes me sad because i only like feeding people stuff that i make which are NICE, me being sad = me not wanting to make anymore things = no prata hotdog for baby = failure of a picnic -___-
And i hate pms. I never fully realised the extreme irritant-factor of it, up until recently. Because until recently, i've never experienced pms. shocking, i know. I'm finally normal again. It's been making me burst into tears like x10 easier than usual, and i get stressed so much easier which leads to headaches which leaves me fumbled because i have so much trouble trying to grapple with the mad swinging emotions. And baby suffers the most, because one moment he has his normal hyper one beside him and the next he has to deal with this highly emotional creature. I think if this emotional phase carries on , he's going to dump me for a rock.
Anyway moving on, the "picnic" was more like a sessioning session, whilst sitting down. We were playing songs from our playlist and moving to it, seeing how we both interpret it, acting like mad idiots in our own world. Very typical, i like :3 The weather was rad, the wind was awesome and i enjoyed myself a mad lot. I really don't need fancy dates, just simple quality ones :) lowcost, maximum enjoyment and tons of love. keke, okay mushy.
Today broke my full body black streak. I guess baby's had quite a bit of dating Motricia Adams the past few days, so i wore something with colour. Something a lil too colourful maybe - my patchwork maxi dress. I love things which are handmade (; that plus the fact that the dress was $10 and it flows really nicely in the wind, makes me happy.
okay, majulah singapura is playing.
Time to sleep.
$$$$$$$ + :):):):):):):):):) + <3<3<3<3<3<3<3
makes me a happy girl.
money, happy people and love.
must get everything back on track.