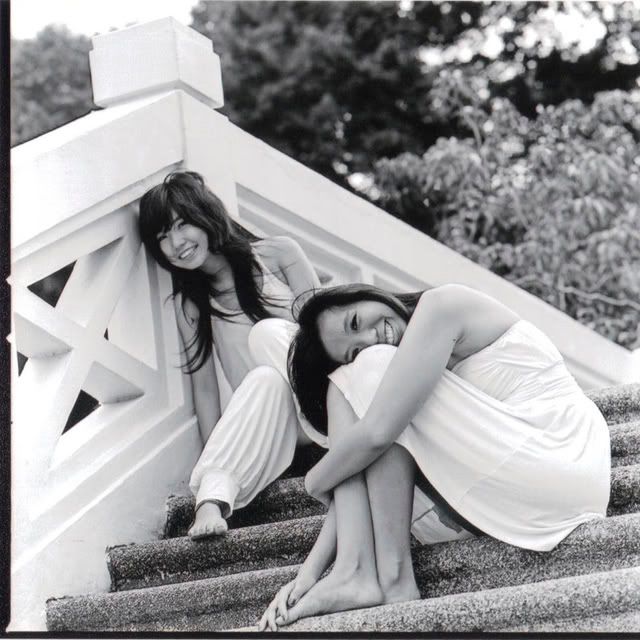 photoshoot with phy.
AND THIS IS THE ONLY PICTURE THAT I'M IN WHICH I WOULD SHOW.
BECAUSE I LOOKED LIKE THIS ABSOLUTELY FUGLY, DERANGED PERSON IN THE REST.
trust me i do.
zsa's so gorgeous and her photos turned out looking great, like those mag spreads you see.
fuck. why do i look like that in photos?
all i rmb is photoshoot which was fun to the max, and i liked doing. IF I DON SEE THE AFTERMATH OF THE PHOTOS, THEN YES.
red cliff which was great.
dance lessons coupled with insecurities.
talking session with malan just now, which was so nice. PROM AND NIGHT CYCLING .
i just realised how insecure and inconfident i am. not just on looks, but abilities and assurance. practically everything under the sun? i'll be able to nitpick every little nook and cranny of myself that's wrong, stupid awkward+ugly phase = the me, NOW.
it's taking such a freaking toll on everything.
PLUS now i have people who are irritated, thinking that i spammed their mail box with updates ):
sigh. a lot of shit to clear up now, on top of my projects, looming tests, dance lessons, EXAMS.
okay, now, after getting all that irritated mail,
so bloody easy to pound me.
i really have to clear the misunderstanding or business is going to fail.
le sigh?
and the flower whispered,
" YOU'RE EFFING FAT!!!!!!!!!!!!!!!!!!"