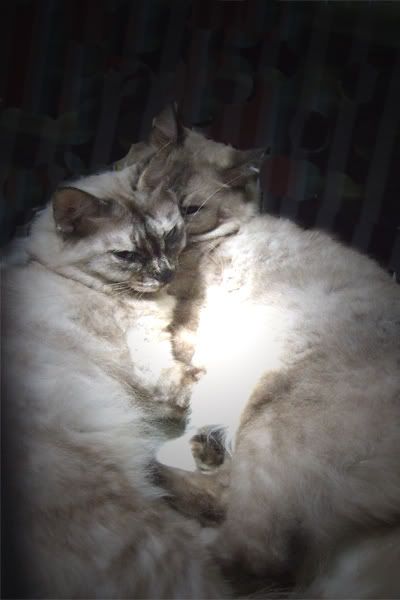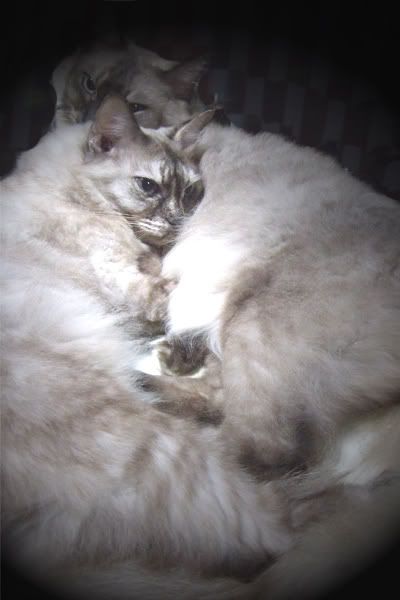 i love how they snuggle together every night to sleep (: feels a lot like love.
plus how soft their fur is, it's like one of the furry white carpets, supraa comfy i guess.
sometimes in my madly wild imagination, i wish i would upsize my cats
.
and that's me, two and a half years old. i think i was cute then, well SOMETHING definitely happened along the way that i ended up looking like this. both photos taken in hongkong when dad was still around, now all i rmb of hongkong was my dad's super smelly breath while he carried me after eating smelly tauhu .____.