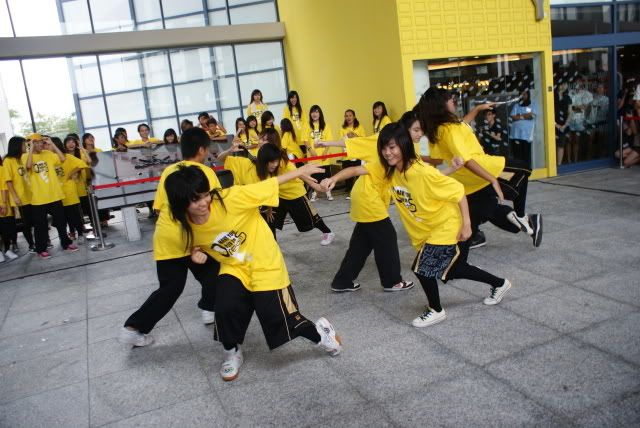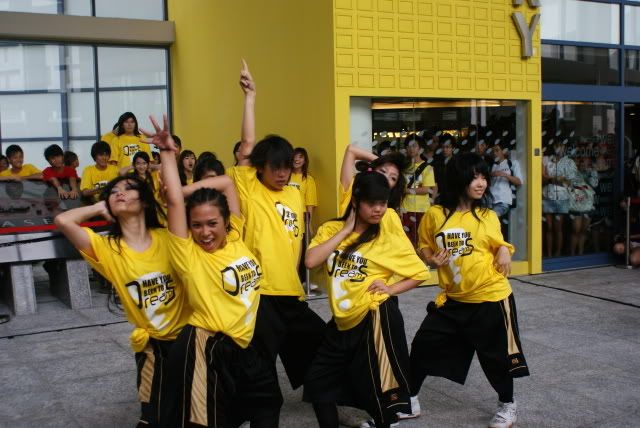 i need to dance more.
i suddenly felt like posting up the 2 pics cos i really miss dancing "Sweat" and "After Party Baby Drop". "Sweat" is seriously one of my favourite reggae choreos.
been so long since i could catch a reaggae class video from anan's account. i haven been to open class for ages. I need to earn/save more $$. need.to.fund.dance.class.
Well, like i said, i HAVE NOT BEEN DANCING.
but i've been THINKING OF DANCE ALOT.
and today, ryan talked about...
WHAT I'VE BEEN THINKING ABOUT FOR A LONG LONG TIME.
i was like O.O YES YES YES!!!!! THAT"S EXACTLY WHAT I'VE BEEN THINKING ABOUT!!!!!!!!!!!!!!!!!!!!!!!!!!!!
he was talking about the opposites things and different accent.
WHICH WAS EXACTLY WHAT WAS ON MY MIND FOR THE PAST 3 WEEEKSSSSSS!!!!!!!!!
my inspiration to have such a bizzare thought came from
SHOHEI and そばにいる .
i saw Shohei with his madass footwork.
then i thought of そばにいる .
and i imagined hitting everything single type of beat in that song.
i love how it has so many many layers.
and i've been madly fantasising of this freestyling session whereby i just hit every single freaking beat with different accents in my body.
*glazed look*
definitely still dreaming of it.
AND STILL MADLY ECSTATIC ABOUT RYAN TALKING ABOUT IT.
had this short free styling session during class, first modern freestyling.
i was in heaven ...
i love freestyling.
i just feel so damn elated not having to think about choreo's and timing and just going with the flow.
really wished hiphop's opencircle could be like modern's concept.
this was our song today,
God's Will- Martina Mcbride.
The rest of her songs are equally heart rending and meaningful.
i love it.
do check it out. it's really really meaningful and you'll actually be able to get the meaning of the song better when you watch the official mv.
ryan comes up with the most wonderful, and he uses the nicests songs.
bottom link is to another of her songs.
stayed back after modern with melanie and some seniors.
i managed my doubles again today! i need to train more, even my chanays are screwing up.
and to think they used to be my forte ):
nicole was teaching us how to do a nike freeze, I HAVE PHOBIA OF FALLING.
esp doing handstand, the last time i did , i just fell over and WHAM hit my shoulder blade.
my chest was feeling so congested for a while, it was so horrible.
i'll take nelson's advice and try to train it (:
together with lorencia, joey and melanie for dance exam.
STRESS. they're all freaking good. but that's good too , means if i work up to catch up with them i can improve. I HOPE.
Fashion toast is really awesome read (: Bmic lab was fun, miss rozi's bimbotic and i love her.
lab's always fun with her. 4 of us were oogling models.
AND ZSA YOU WOULD MAKE ONE AWESOME ONE. GO SEE FASHION TOAST.
I THINK YOU CAN PULL THAT OFF BETTER (:
THE SONG THE SONG MY FREAKING FAVOURITE SONG THAT'S FOREVER ON REPEAT.
MY INSPIRATION AND MY ULTIMATE MADASS GOAL.
btw, it means " stay by my side " (:
Soulja's voice is like whoa bedroom...