Reggae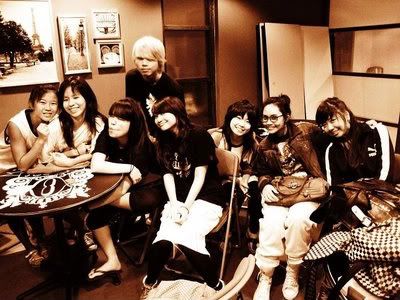 fell in love with reggae,

and still in love with it.
in another 2 days , wait maybe only one day- and this whole training would be over.
i still feel unprepared, it's damn unsettling i swear. i've never felt so unprepared for a performance before. i hope it all goes well. AND MY COSTUME!!!! if i cant find any leopard print stuff, i'm going to turn desperado and go for giordano cut up tees. eric's tee is the bomb . recital recital!



it's been tiring with all the late night ( though unfrequent ) trainings topped up with nagging term test which is the NEXT DAY. bleeedy hell, so damn untimely. plus, it's broken my study 'high'. like how i have to keep mugging constantly to feel like OH MY EXAMS ARE HERE I BETTER STUDY, regardless of how ineffective my studying is at least i feel more assured. bye bye my potential gpa 4 for this sem ): i thought i was doing alright until now. siggggghhhhh. oh well, EXAMS. i better mug hard for that one. it's pointless to do well for commen test and screw up exams. it's like 6 for prelims and 9 for o's -__- oh the stupid horror.



my language has taken a toll.
i used to suck only at spoken chinese.
now even my spoken english is bad.
WHAT HAPPENED TO THAT STUPID A1!!!!



i pronounced GYNAE as "g-nae" instead of "guy-ni"
and MITOCHONDRIA as "me-toe-kon-dria" instead of "my-to-chon-dria"



i haven been reading since ages. the only materials i ever read these days are magazines and newspapers ( long overdue ones). i have to read a book this hols.
AND I HAVE TO DO A LOT THIS HOLS.




AND MY STUPID HANDPHONE HAS DIED ON ME.
i'm back to my old since sec 2 technolights phone which has never failed me.
if it had a damn atas 5 megapixel camera like my current one and the memory and all, i would have just continued to use it albeit the fact that it looks chui. vintage yo.
soooooo. i stupidly did not set sim card memory as default!
so a lot of contacts are missing.
i'm super satisfied now, since my 3pm craving.