18 april 10.47pm. School officially starts tomorrow and i am home right now, having just missed one of the biggest dance competitions of the year D: thinking that i could have some quality time in quantity with the fam. Instead i ended up with quantity time lacking even an ounce of quality. Semi-psycho-ing myself that it's all worth it because it's never good to stay out late the day before a school day which is kinda bull since my class starts at 1pm but yeeea.
Cliche.. but good times always past fast. One an a half months gone, just like that. But this holiday was good, wasn't as crazy and productive as i wanted it to be but it was still nothing short of awesome. I only have one regret this holidays which will continue to haunt me for the next one year, six months if i'm lucky. Till then, all i can do is suck thumb.
And nope i haven't gotten back my money and will have to miss lecture on wed morning to head down with the rest of the blogshop owners to make a report, seriously i'm now at the stage of... uh huh.. okay what's next already. The rage has died down and i'm just drained from thinking about it. But yea i still wish awful karma upon that fellow. Site still ..... D: Alvingoh couldnt even help me, it's is quite a downer. fight on fight on fight on.
The start of school for me means mugging+ hardcore dance trainings+ kohlandrouge coupled with yobo's work at porter+ bigboythang+ imperior = quarter-ed time. And as much as i sound like a needy girlfriend, i'm going to need a lot of time getting used to and the 1 hour journey to each other's house doesn't help. meh. I am going to miss my fat boy alot.
polaroids + lousy scanner and i end up with polaroids that don't look like polaroids.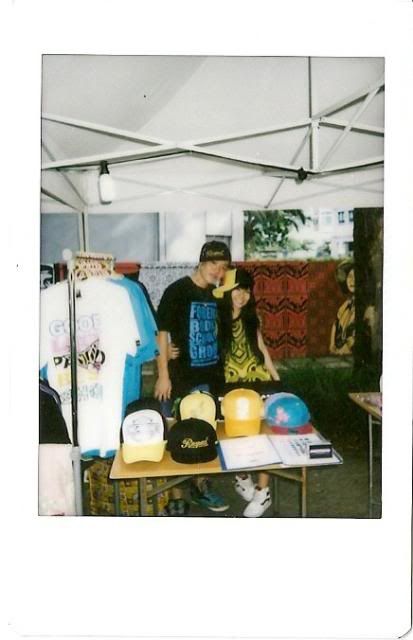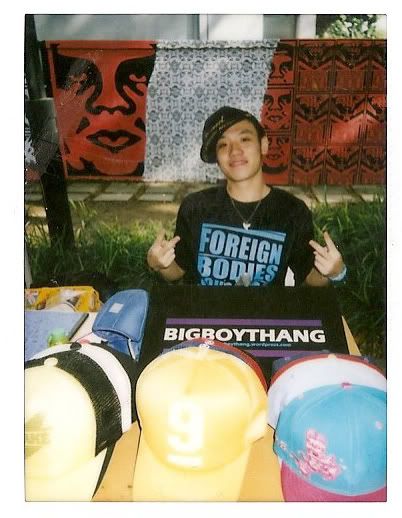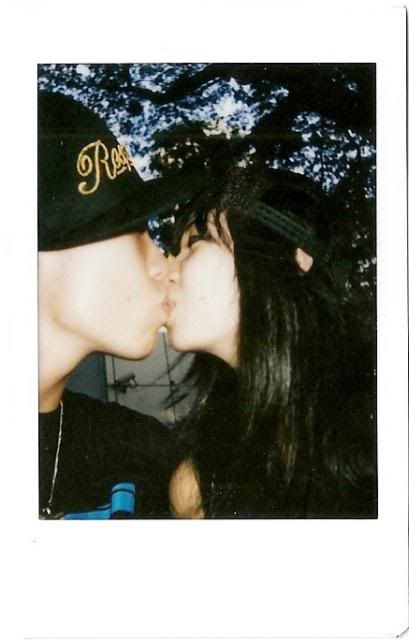 BigBoyThang's first flea, and an upcoming one for both of us at ILUMA. Excited. i miss doing fleas :D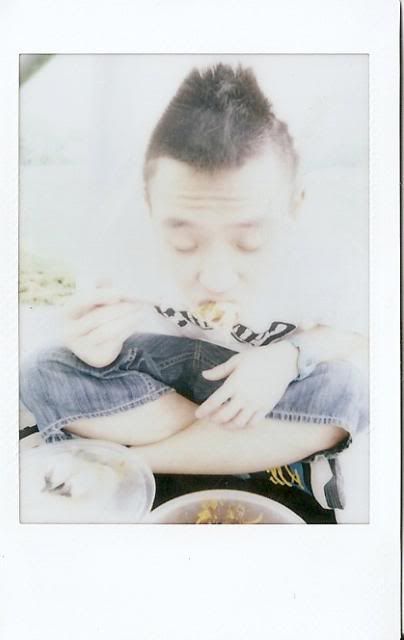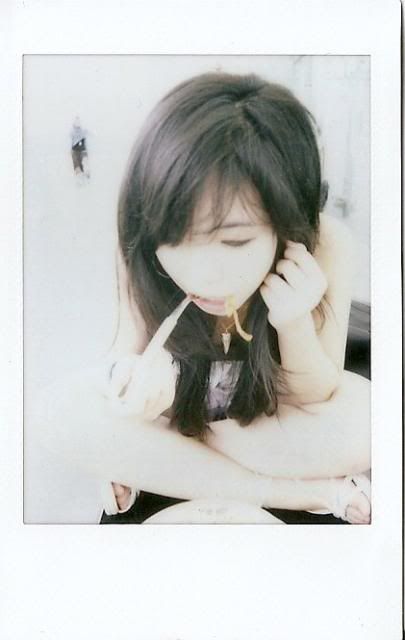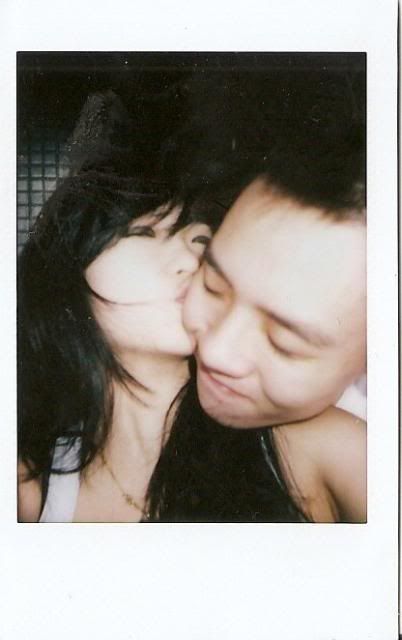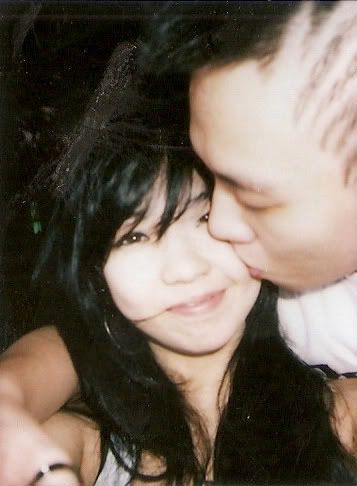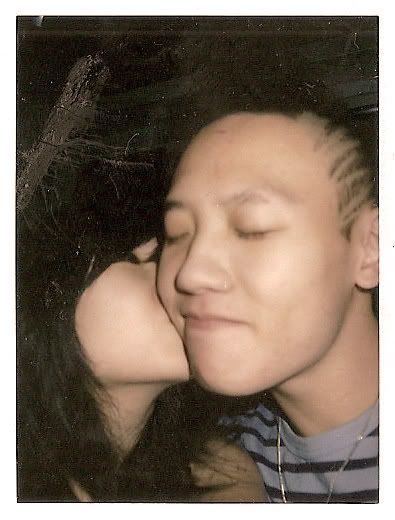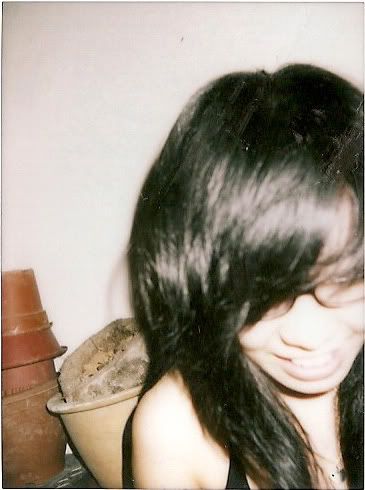 marina barrage+ science centre+ our 2 monthsary at the staircase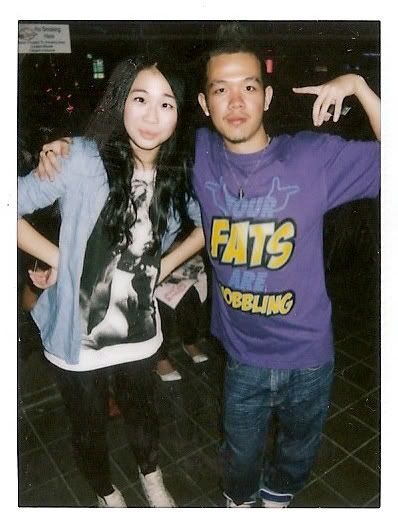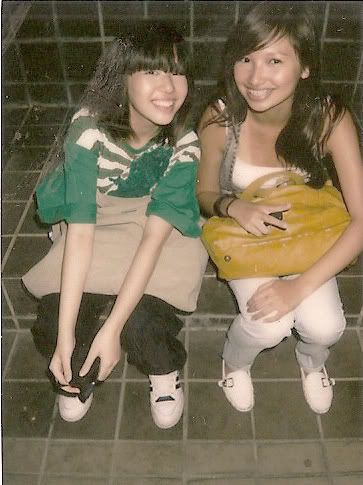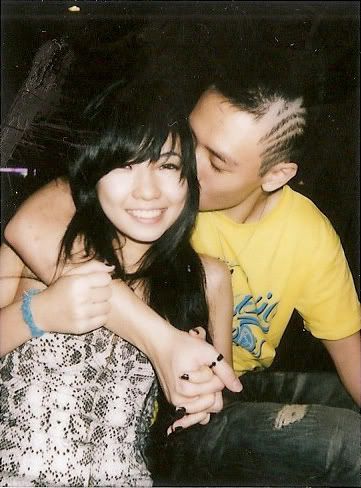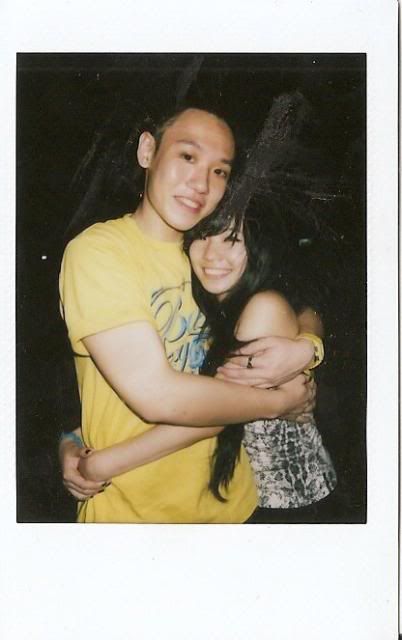 random night out a looong time ago. my face is quite literally a big O, it's okay 2 months i will get my cutting starting tmr FAT BOY YOU WATCH OUT.