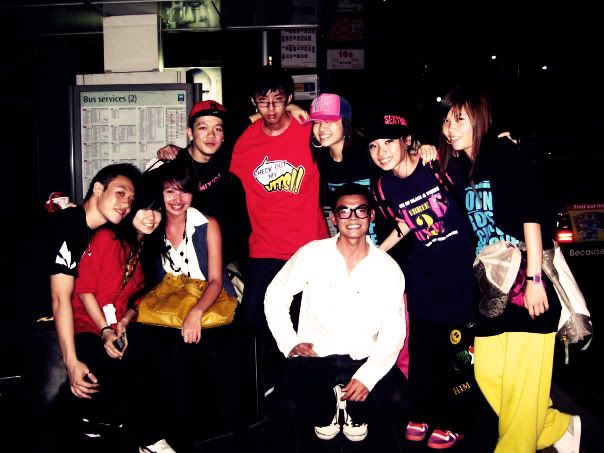 Post Exam. Post Floor The Love. And semi reeling in shock and excitement that freeeedom is here.
Apart from the impending mbio paper T_T all's well!
Floor The Love was just a crazy experience for me, crazy but amazing :) Could have done much better but i fell into battle syndrome which kinda sucked. Still it was just unbelievable for 2AM and being the last group to be called out, i was so happy and excited and shocked and excited and shocked again. The person i have to thank the most is MEVALIA LOSCO LO, my fellow M, even though you probably wont see this but i miss training with you and I LOVE YOU! Sorry i pulled us down, if we do conquer FTL 2011 together, i promise it'll be up level. Thanks mev for the experience (: wouldn't have wanted it any other way with anyone else.
Really inspired now, and that ebbing love for dance that i had is all just coming back. And that is just wonderful for me.