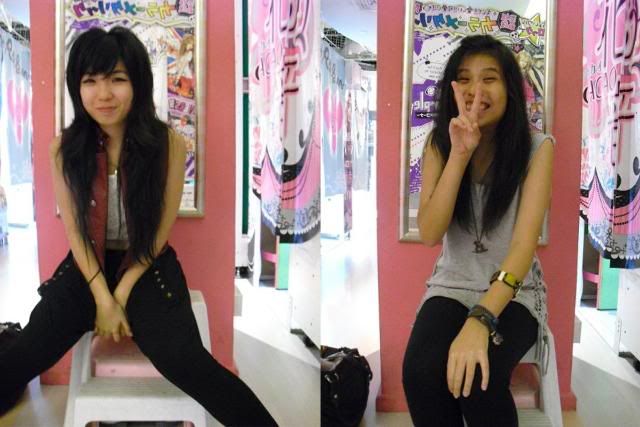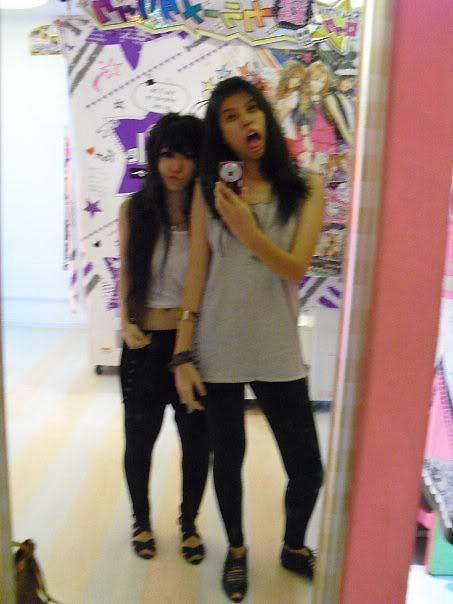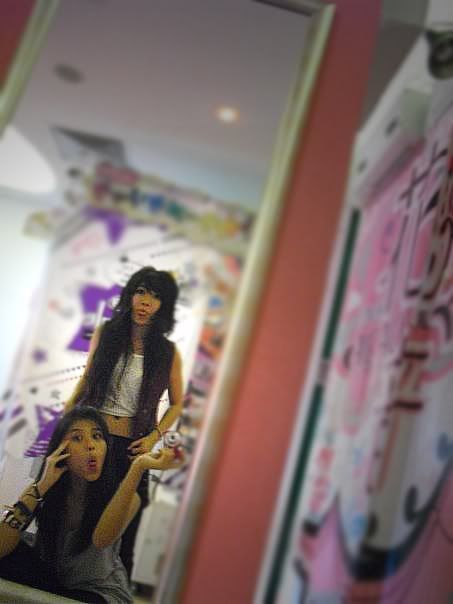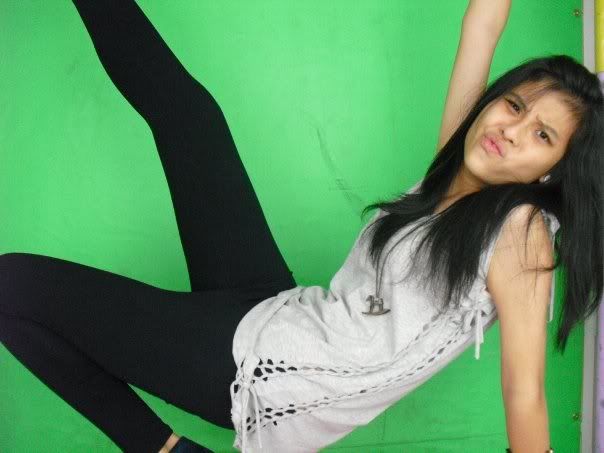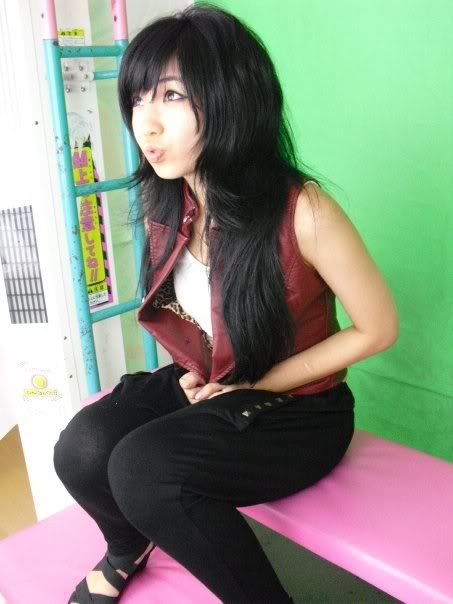 Yesterday was the long awaited date with jadey (:
We strolled through haji, restocked my stuff at TheBlogShop, shopped Bugis Street and finally..
OUR MAD BIMBOTIC NEOPRINTS.
We were giggling and squealing and laughing our asses off.
Tried taking outfit photos, Jade with her mad go-on-forever legs in her boots , plain leggings and grey tunic. Me in my studded harems, wedges , lace crop top and red leather vest.
But we're kinda bad at it, notice all the blur photos and weird angles?
I'll treasure these imperfect photos , very very much.
We were close , we drifted, we changed, we felt each other changed,
and we now accept it. It's not easy accepting change, especially not when it's someone close.
I know how it's like, two ways or one, it just isnt nice.
But thank you jadey for being so honest (:
I cried when i read your sms.
Honestly, i have no idea. No idea at all if i am happy with who i am.
I'll let you know when i finally find out.
For now, thank you for still loving me in my "schizophrenic identity-crisis" state.
I LOVE YOU TOO JADEY! HEHEHEHEHHE.