I'm on
extreme hyper mode
now and the thing that's fueling this hype,
is
sheer excitement!
and the adrenaline from the excitement!
and also worry ):
first thing's first, more pictures from suntec (: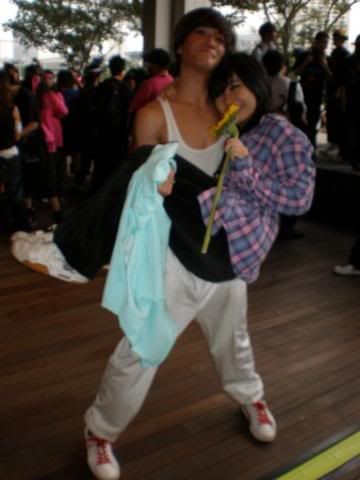 i am mega strong, i can carry my zamboot and run around! But he's stronger, cos he can piggy back me from mensa all the way to TCC even up the stairs. Especially when i am THIS F.A.T.T.E.R now. I cant say i'm fat otherwise people will kp me. Ya i am fatter, dulan. Better do something, it makes me kinda sad.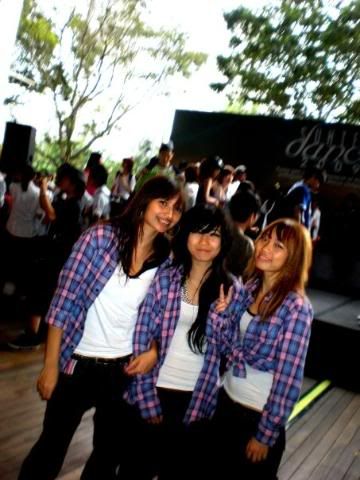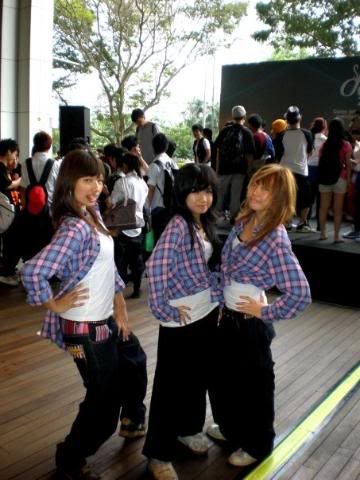 veron, me and ah j.
haha we were meant to act slutty in the last photo but only veron makes it!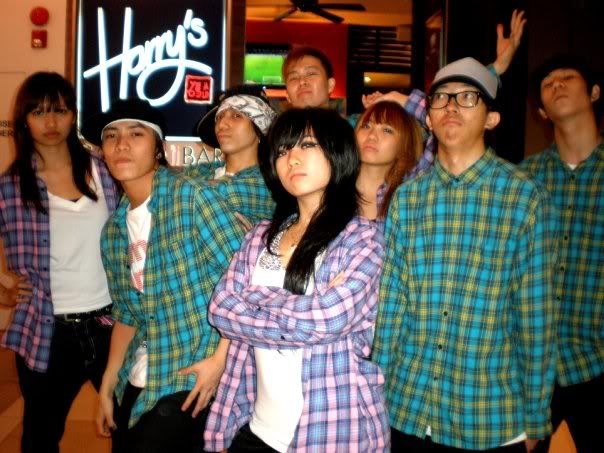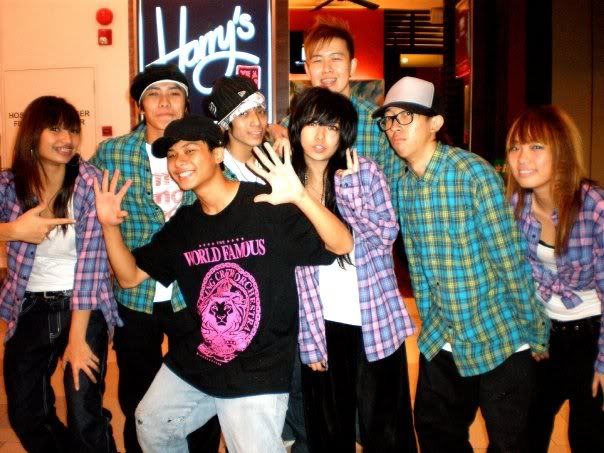 BI Over dose, and
GO BI!
WE MUST STRIVE NOT BE PRODUCE CRINGEWORTHY PERFORMANCES ANYMORE. (:
wo men ke yi de!
okay that aside.
I'm
hyped up.
because.
.
.
.
.
.
.
.
.
.
.
.
.
.
.
.
.
.
.
I'M GOING TO HAVE A SHOP SPACE!!!!!!!!!!!!!!!!!!!!!!!!!!!!!!!
*runs around in circles squealing*
shopspace.
not shop.
am not so capable.
It will be at
haji lane
(: will post more details up soon
I know everyone thinks haji lane is mad expensive but naaaaah, i'm not going to rip people off.
Just a few dollars more or so to cover rent and all that.
okay, technically, until i make payment in a few hours time, i still don have that space.
BUT AHHHHHHHHHHHHHH.
i am still excited.
Was approached by
bloglovin'
@FEP the other time, did consider and was soooo near to getting it. But somehow i dint, everything just dint fall into place nicely.
But this time round it just did.
How everything was just okay next,next,next,next.
Then the next thing i knew, there i was standing in front of the shop.
Then there i was inside the shop, viewing the nearly done place.
Then discussing the pricing and all.
And...
I just decided, okay i want this.
I'm still semi shocked.
How quickly i made the decision.... it was just a good vibe?
PLUS IT'S LIKE A WALK IN WARDROBE CONCEPT.
*squeals even more*
After all was done, the matters and all, it started to rain so i lingered in the shop , sat on the floor and started chatting with everyone there. Then i really realised how much i liked that feeling, how much i loved the ambience and all.
And it was reminscence of the SharkAttack days. That feeling of having your own shop.
It kind of dawned on me, that i want to do this.
Apparel, boutique, people.
Doing what Ben is doing now is an absolute dream to me
(:
Being a dope dance instructor and having a boutique.
My goals always change so i cant say so for the future
. But for now, it is this.
soooo
. what happened to the animals?
I'll definitely still want to work with animals, zookeeper, animal trainer, the works...
Just not a vet now. I know i'll never have the drive and determination to go overseas and study another 5-6 years, come back and try to establish myself.
Suddenly my years seem so much shorter, i don't like that feeling.
Apart from being excited.
I am also mad worried, quite a bit of money is at stake here so ): ):
But no venture no gain right?
Just that this week will be pretty insane, with AIMM on fri, The opening on sat and juggling training.
ahhh.
AND the last thing about the shop is....
a new brand name.
I'll still be leaving KADANATA there (:
but i'll be changing to.....
KEELOVA.
w
hy the sudden change is because, i realised that kadanata is such a fumble worthy word, people always think it's japanese and i feel weird telling them sometimes. I dont know why either.
The whole idea behind KEELOVA.
is.
KEEL OVER AND DIE.
KEEL OVER AND FAINT.
KEEL OVER AND FLIP...
the rough drift.
Like wanting so much if you cant have it you'd just keel over and die.
It's KEELOVA
because keelover's already taken on blogger ): ):
and KEELOVA's the closest i can get.
soooooooo....
it isnt pronounced " key- lova"
but
" keel- over " (:
GOT A MAD LOT OF THINGS TO GO FINISH.
First is aimm ._.
kay byeee. more updates tmr if i don die from exhaustion.