Slowing down to a kiss on the sidewalks.
And blurring out the faces of everyone else.
Just you and me.
Today,
I REACHED SCHOOL EARLY FOR THE MEETING!
mwahahahhaa.
But everyone else was late, but doesnt matter, i was early!!! :D
I think everyone else was shocked and all i could say to them was,
" If i'm not early, i'm gonna be late!"
SIGH.
*puffs out air of exasperation*
I've actually set my handphone, ipod,watch to different timings.
And all faster, it's kinda working at the moment, like i still get bouts of panic shocks when i see the time. that's good.
Been slowly sliding downwards, so i gotta pick myself up.
It's pretty tough trying to psyche myself up to be optimistic when i'm naturally pessimisstic.
*puffs out air again*
Had fun during the meeting especially when the Aunty told us the ghost stories in her flamboyant actions/sound effects, peppered with her malay punctuating the english sentences.
I LOVE GHOST STORIESSSS!!!
Albeit the fact that i will end up scary myself, but i'm always so interested!
For the next week days, i believe if i hear weird sucking noises in the toilet,
my IMMEDIATE INSTINCT IS TO FLEE.
Then i went stock hunting, and bumped into chantelle, which was pretty cool. I dunno, i've never ever bumped into any other friends who have blogshops when i go stock hunting. And i can say, yongkeong is the most willing stock-hunting boyfriend i've seen haha!
I like going stock hunting actually, especially when there's no insane throng of girls flocking about.
I like to be able to just spend some time, chit chatting with the Shopkeepers and just trying on clothing without queueing up for the changing room and all. hate crowds much.
NOW IS MONEY EARNING/ MONEY SAVING TIME.
I feel scared looking at my bank account!
I have so many plans and it's far from being able to fund me through all those.
baby was supposed to pick me up
(perks of having a car)
, but there was a jam so i met him at mrt station instead.
Which is still damn convenient because i can just leave my stuff in the car and not have to bother going home first.
Tmr is bye-bye picanto ._.
Second most interesting part of the day apart from stock taking was...
MEETING PRISCILLA!!!!
hahahhahahha.
she waved pretty madly infront of me,
and both of us were semi-shocked, semi-speechless.
and she went
" SINCE WHEN DID YOU GET ATTACHED? I'VE BEEN MISSING OUT ON ALOT AH"
which i found very funny.
Okay, not so funny when you're not there.
I miss 20th century fashion with pris! it was alot of fun (:
ANNNNNNNNNNNNNND.......
.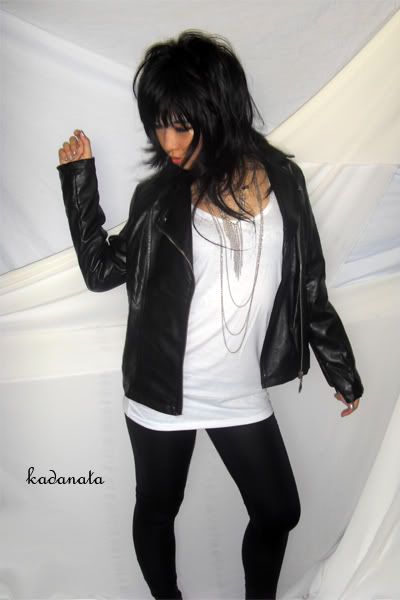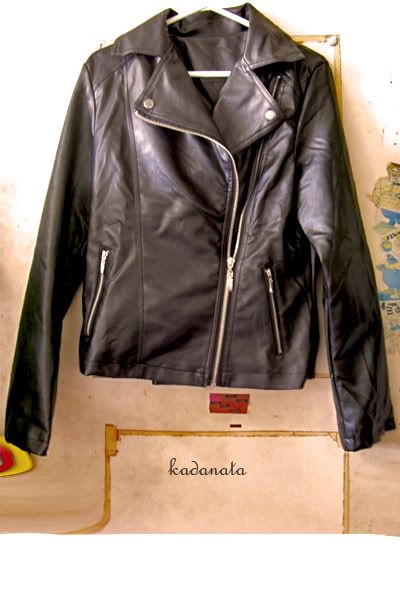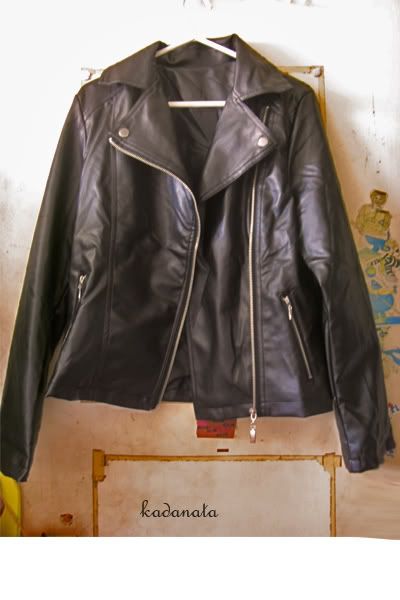 DOES ANYONE WANT THIS JACKET?
Am selling it at Kadanata but it's all sold ):
Trying to get a backorder going because i think it's too rad to not share something like this.
But i need many many orders, so i'm trying.....
email me at kadavalentine@hotmail.com
eh heh. friends get discounts :D wheeeeee.
Details all on
KADANATA
Alot of things to attend to tmr.
we'll see how the morning goes!