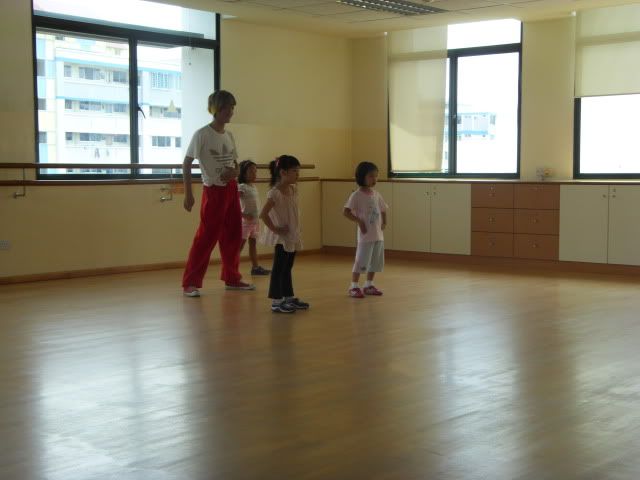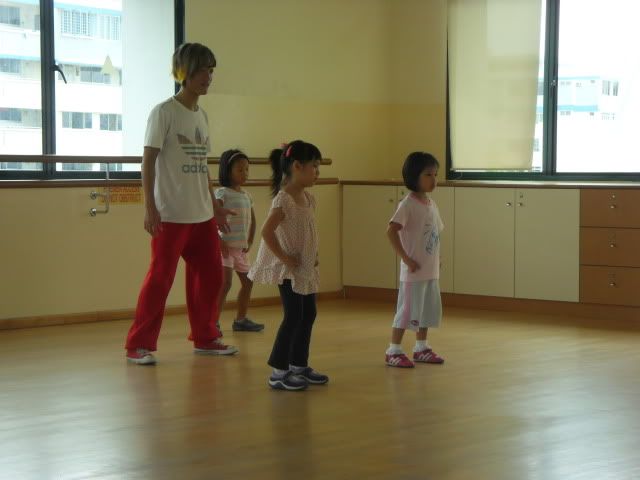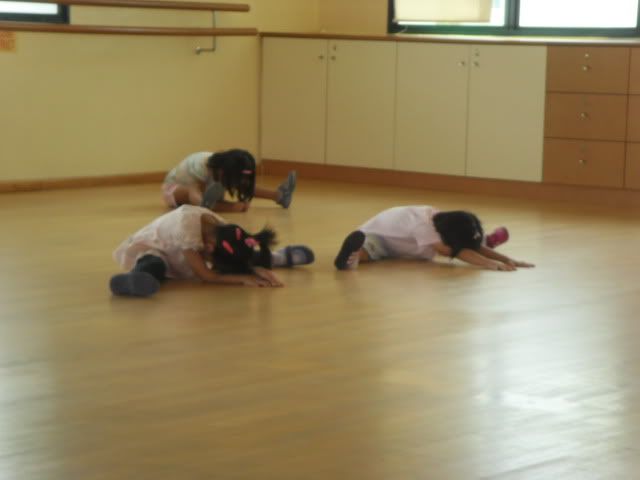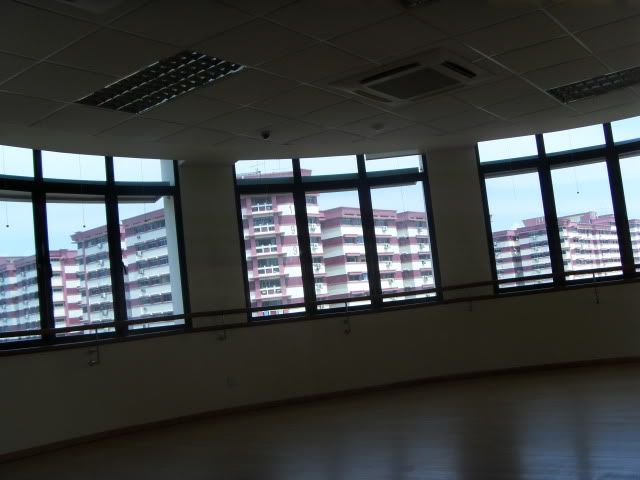 Photos are from 11 june (:



a day of early morning calls, classroom romance, dance, dance meetings, gift buying for everyone, failed lingerie shopping, and, lastly, words on bread *beams*.



Went to pasir ris cc to "attend" zambut ong's class,
i dont know how you'll survive army baby
hahaha. Had lunch together and he got chatted up by an ah ma...
why are there so many aunty killers around me?




Yupp, his class.
With small kids
. I was damn shy, awkward, gawky... to meet them. I dunno, maybe it's the fact that i don't interact with children much? I mean, i can mother a kitten perfectly fine, like seriously. But put a baby infront of me and i'll think " damn cute!", smile at the baby.... and i draw the line there. I'll find myself inching away from him bit by bit, like, what am i supposed to do ?! ): even zambut ong is like 10 times better at mothering and playing around with his students more than i can ever imagine myself to be.



class was, sweet. i liked stretching alot :3. It was sudden, so sudden.
But it was really, sweet.
I can't believe i was prepping myself up the whole time and when you caught me when i was the most off guard (:The kids were cute, like really cute, i liked them but i still felt awkward. Left halfway, zambut got teased to death by the 3 cuties with them hugging him at the end of lesson and going "
teacher i love you!!!!!
". I don remember anyone around me being like that when i was that age man ._.



agm discussion. My bounce choreo, Is less than half done. And i'm stuck, nothing seems to be good enough to fill in all those small gaps. And i'm afraid as hell about teaching those doing the choreo. Sigh, those who really know me will know how much i'm afraid of taking charge, how much i'm afraid of correcting someone. This is gonna be a huge hurdle...And i'm worrying about a more than a ton of other stuff.... ):



After that was a failed session of lingerie shopping at Cotton on Body. Then i went crazy at action city. Buying the bread, buying soft toys for the people in my family ( which i have yet to give them -___- ) , then heading up to daiso to find the perfect packaging and spamming on more stuff to give.



andddddddd... prepping up my little gift-cum-proposal. Luckily i had my ipod, otherwise i cant imagine sitting at one corner in PS and doing all that. Guess the words are kinda,
bad english lian
. But all chinese would have killed me with all the squeezing of the stupid "icing pens" so i had to make do with half half. OKAY ZAMBUT ONG. you one time i one time. WE'RE EVEN :P pffffft.




i've watched 3 movies on 3 days back to back. Ghost of girlfriends past was hilarious and so sweet, i love romantic comedies. Then there was DRAG ME TO HELL WHICH IS HANDS DOWN THE SCARIEST ENGLISH HORROR FILM I'VE WATCHED ! sorry for scaring you baby, but it makes the movie scarier don you think!



i mean i fell asleep during english shutter and felt more sad than scared watching english the eye, so what gives? This could tie with 4BIA. seriously. AND TODAY WAS MONSTERS vs ALIENS. I love insectosaurus. not so much after he transformed into a butterfly though. First time watching 3D and i got a headache.




i signed up for Singtel's broadband mobile thingy! It's even faster than the net at my house and i can bring it everywhere. I'm excited man. i can't wait for it to get activated :D So lucky bro saw the ad, 50%. like whoooaaaa, that's a huge difference.


i hate that my room is so messy and i dunno where to start.
so many things on my mind right now, so many things to commit to. it's driving me that teensy weensy bit up the wall. cheebong.