THE EXAMS ARE O.V.E.R!



So here i am , sort of done with the new blogskin. Alot more stuff added to it. My archive's probably the most significant one? Like it's stuff since sec1.

SEC ONE WHEN I WAS THIRTEEN AND TWITTY

. i tried reading the first few MONTHS of post, to like, you know,

jolt back some fond memories

,

but it is too excruciating

. It's like do i laugh or cry at all these?



Seriously. What the hell was i thinking. It's like i totally degraded my english. but oh wells, almost everyone had a twitty side. EVEN NANA has lor, just that he deleted his old blog. so yeaaa, go ahead and laugh. JUST DON MAKE THOSE JIBES AT ME INFORNT OF ME. I will get emo, thanks.



But yea, past all that embarrassment i definite dug out alot of stuff (:
like those traces of falling in and out of like, funkamania the year Da street soulz won ( gin was BFD and now she's my instructor ), performing at Gems 2006 sweat it out (and now here i am with Gems 2009 Fairy our tale ), syfs, talentine, barefooters, empathians,obs,reggae open....
and the great load of melancholy.




and so there was nightcycling to marina barrage which was sooooooooooooooooooo awesome. but tiring. I've never cycled so far before, the furthest i ever went was esplanade in sec 4 (: but the routes were the same and i was left hanging onto those memories as i passed those areas. but the view made up for every bit of the pain in my ass :D pictures once i kop from everyone else. haha. thank god my butt ache only lasted through that night.




and right after cycling, where do i go????
SENTOSAAAAAAAAAAAAAAAAAAAAAAAAAAAAAAAA.
awesome.
i applaud myself.
It's more that 48 hours without sleep, considering how i lasted till like 10 :D
(and omg. it's 8am. i lasted through another night. my poor body clock)



i guess i've been out of the sun for waaaaaaaay too long. just a while and i was whining, fervently trying to walk into shades (HAHHA SO LOSER), in short just desperately trying my best to keep out of the sun. i've become a guniang._.



and i have very very very few pics and none of myself ):
that is just for the very very sheer reason that i don have the habit of camwhoring,
and i haven exactly digested my camera manual so i suck at the functions and end up taking ugly photos which i dont like):
time to love my camera more.



UNDERWATER WORLDDDD!!!!!!!!
awesome i finally get to go, i finally get to goooooooooooo!
i've been waiting for so damn long!
now zsa no longer has to tell me to stick my head into a puddle with goggles ._.



warning. lousy photography ):




i wanted to be that guy in the tank once.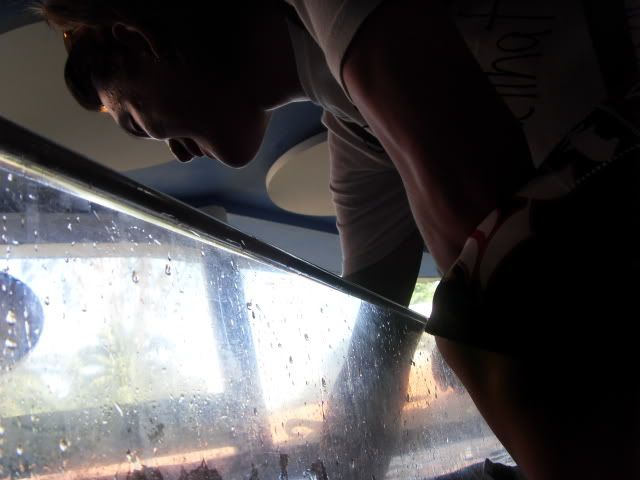 stingrays, baby and an aunty he was trying to charm.
I FREAKING LOVE THE COW NOSED STINGRAY.
THEY ARE THE MOST ADORABLEST STINGRAYS EVER!!!
they have that cow nosed thing going on and they are M.A.N.J.A.
how awesome?
god damnnit damn freaking awesome!
like they loooooove being touched.
and they don't look horribly scary like the rest.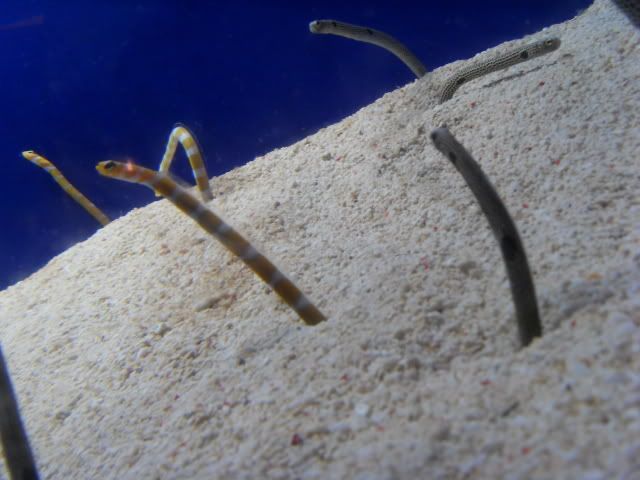 garden worms? cuteshit.


hugeass fishes. arapaima or something they can grow up to 3 m. O.O
whyyyy do i take ugly photos??!!!!


sotong, nellitus something.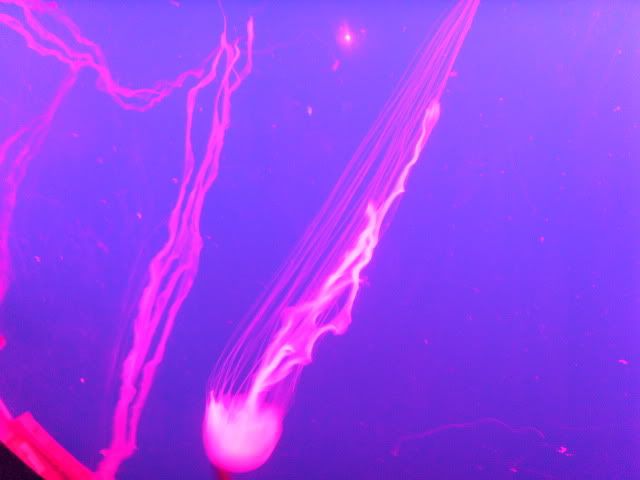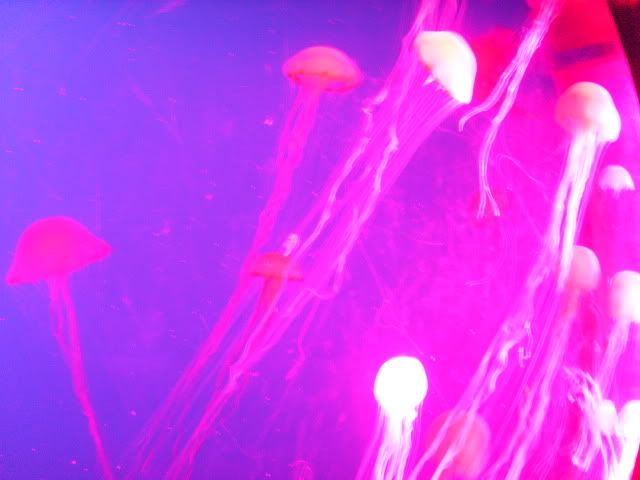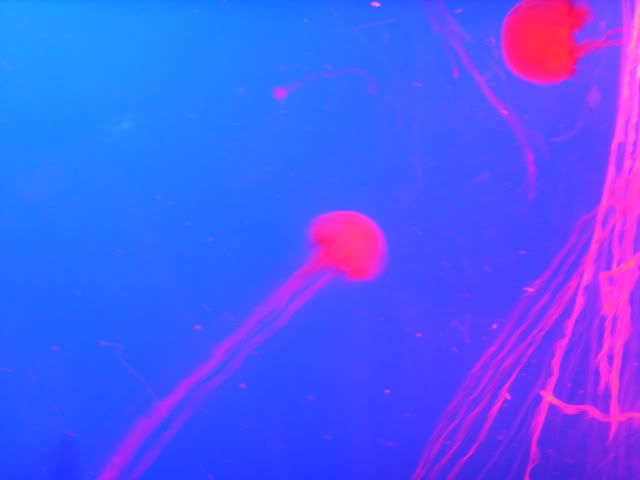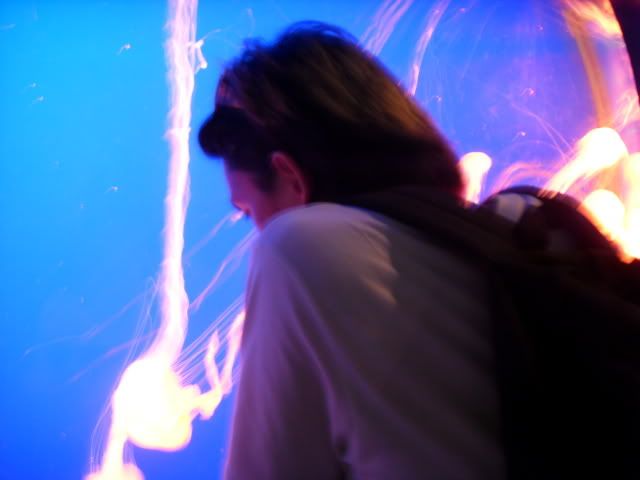 jellyfish (: they move so slowly and the light makes them grow so many different colours.
it's like visual orgasm waiting to happen when they change colours.
i always love the jellyfish display, feels hynoptic.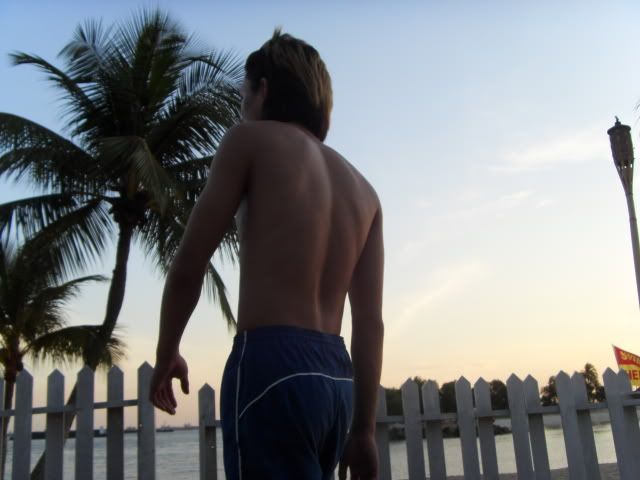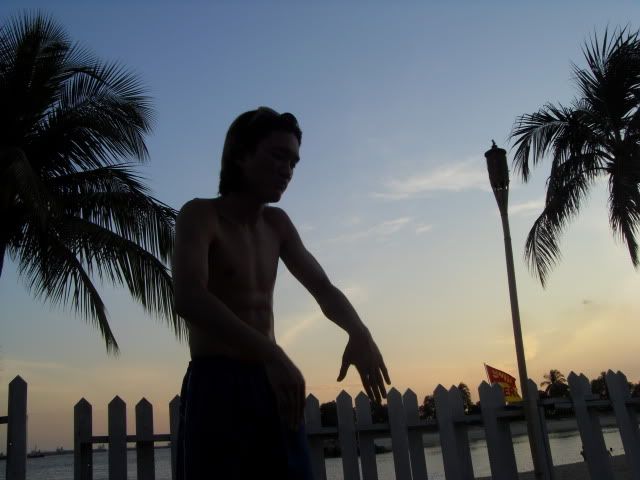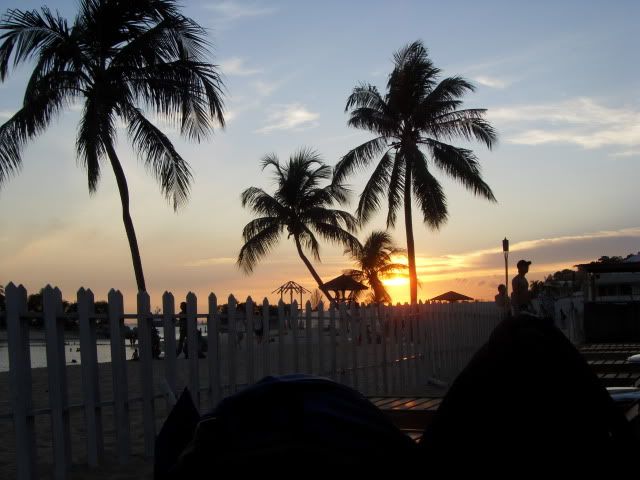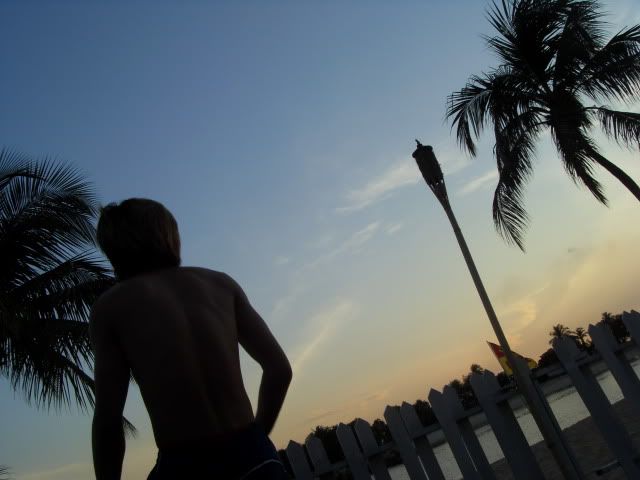 cafe del mar (:
I AM IN LOVE WITH THAT PLACE.
if i was rich like rich rich. i'd book that place for my 21st to host a party.
which i forsee isnt going to happen at all.
and i'd change the music it's house, but i rather have reggae.
then there'll be more than just head bobbing and... whatever they do to dance.
it was a nice feeling, a simple nice feeling to just be in the waters and having it move up against me. it's been such a long time.
and someone was popping and intended to battle me 5 eights. HAHA.






AND MY FIRST TIME ON THE LUGE RIDE.


which i have secured my place as

EPIC NOOB OF THE YEAR.


because,


I.FLEW.OUT.OF.MY.LUGE.RIDE.


blame my poor reaction time and baby still told me
"

you're the first person i know who actually fell out of the luge ride"


haha okay, just quoting him quoting someone else


" It's better to be extreme than to be somewhere in the middle"


.........
need to go school to hand up my stuff. shall continue later!