my neoprint mate!
LO AND BEHOLD! VINCENT MY NEOPRINT MATE!
haha i just realised that a lot of my classmates just know him as "your brother" and they totally dont know his name. so when i say 'vincent' they're like HUH?!
CAULI does not like taking neos with me so i'll just have to settle for my fake brother.
HAPPY BIRTHDAY RAYAN!!!!!!!
haha well, not yet actually but soon soon right! it's like another 2 more hours! YAY YAY YAY!!!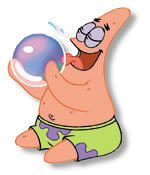 hurhur well i figured out that you liked pink and nina figured out that you like patrick! so here's some patricky pictures for you :D
i can be spongebob and you patrick, and we can be bffs ( haha bimbo! ). let's not forget camps together and many campfires! haha!
TURKEY TURKEY!
i got turkey today! like 3 strikes in a row. ultimate taiko yo!