SIA LAH. supppeeeer shag
orientation started at 4pm yesterday,wednesday,was till 6am today. NO SLEEP orientation. was just class bonding games which fun (:
I LOVE A8K1 !
though i don understand why the class has such a gl name. A8K1 has only 26 people, to think that is only the number of GUYS in empathia. i seriously seriously expected nerds, eh well, that's what everyone in class thought until we bonded today.
we've got the fighting king, the hardogay king, the beauty queen, the dancing queen, the high queen yadayada. hopefully, even when curriculum gets tough and all, the class bond would not only not deteriorate but actually get even stronger :D
i'm looking forward to OHHAPPPYDAAAAYS with A8K1
!
tomorrow's officially the last day for all orietation for each school.
With Temasek Regetta and Jam And Hop, i hope it'll be a blast!
i guess this is only the "fun side" of poly life, but skipping jc is one decision i wont regret.
ACCION FOC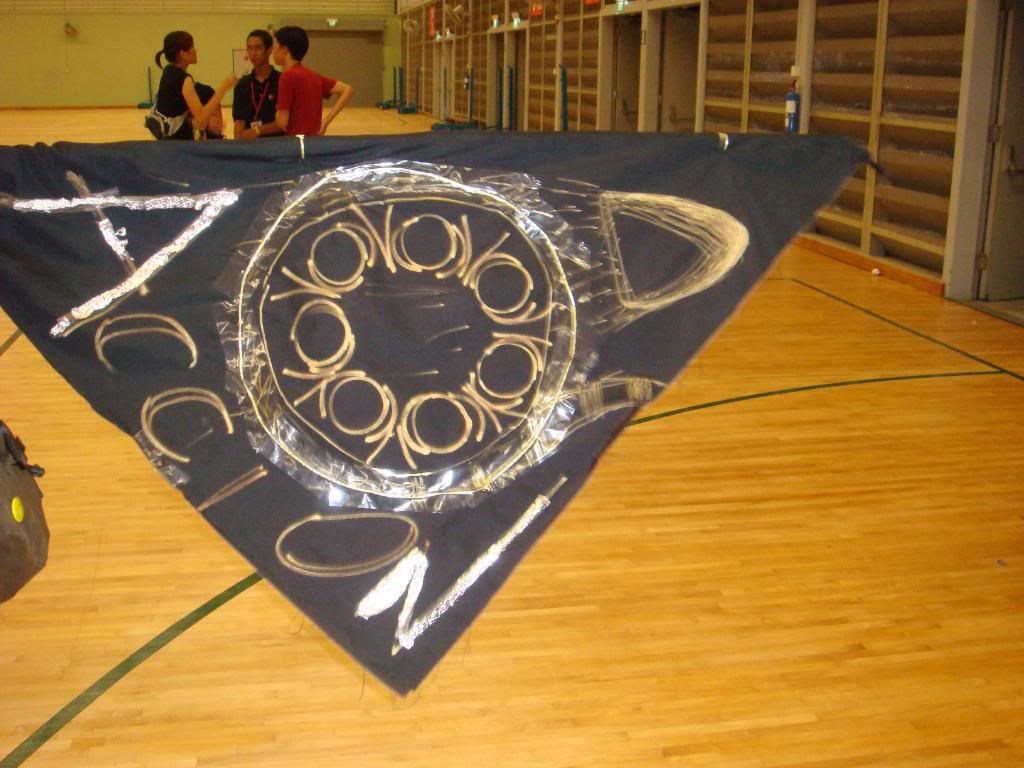 our flag, ACCION= ACTION. hence the russian roulet lookalike thingy on the flag :D
some virus game which really messed up my shoes, BIG time. they turned from white to kinda brown. still brown cos i haven gotten the chance to wash it .__.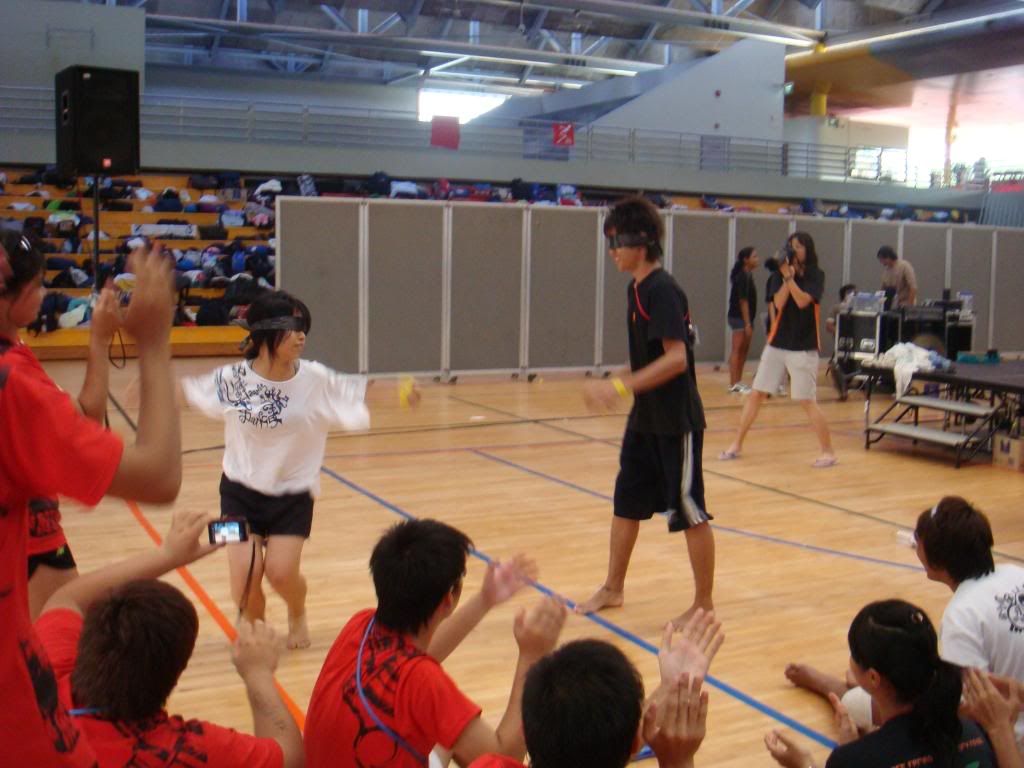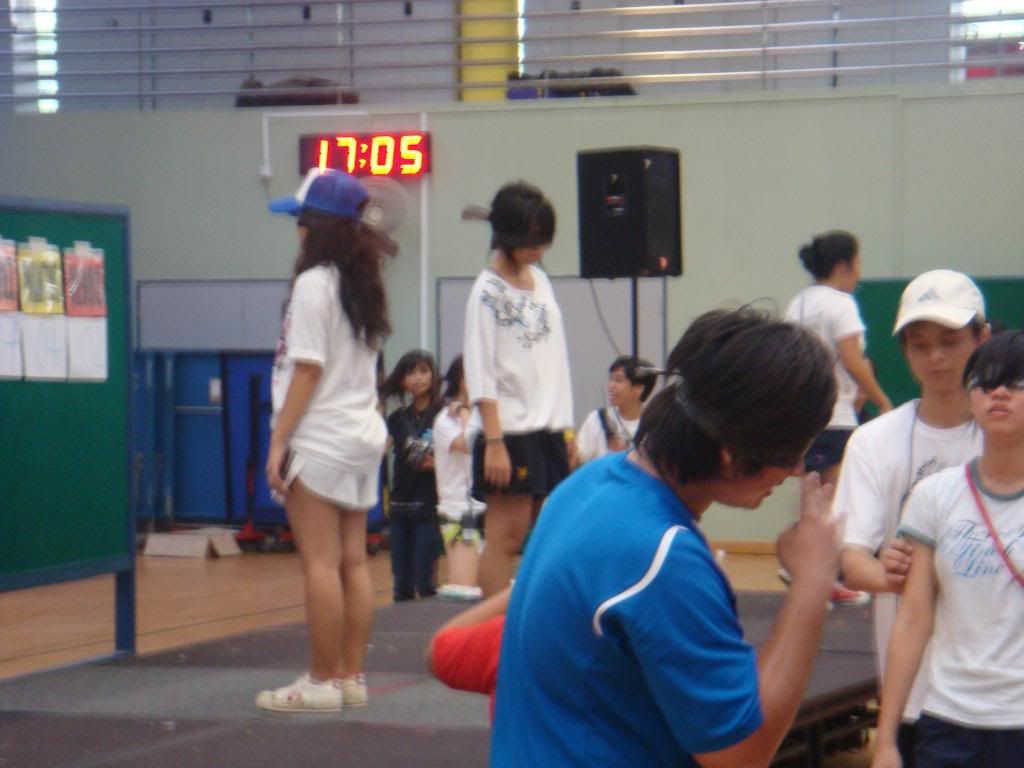 the above are all from the FOC dance battles. chicky chicky chicken in the first one man. the guy in black beside me is KEVON! he seriously seriously looks like colin and he's got violet contacts but the cool thing is that he can carry it off.
somewhere up there i'm on stage with another girl, i dont know her name and i din know she was the one against me in the final showdown (blindfolded until the very very last part ) but i think she looks damn hot from the photo! like those mtv hiphop blackgirls, coolio.
also up there is the dance king who's in green. was waiting on stage for the guys to have their showdown.
my gls are like damn damn damn good.
they kept giving me 100plus and fanning me cos i was panting damn damn damn hard.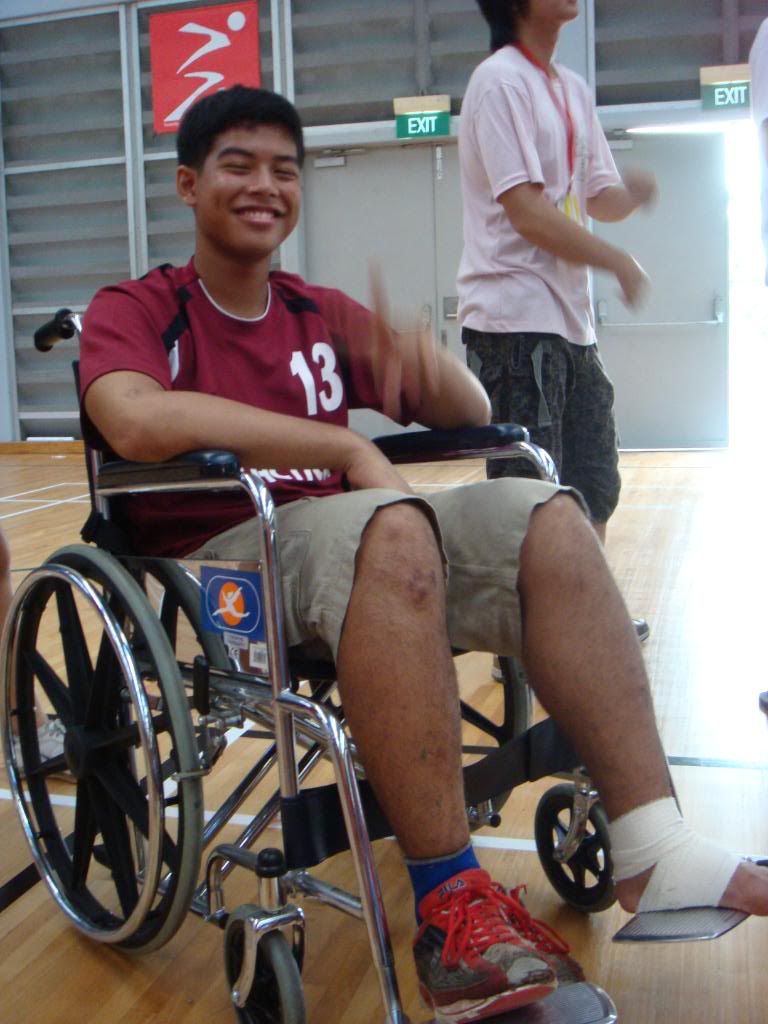 rayan! poor guy lah, he injured himself playing the virus game.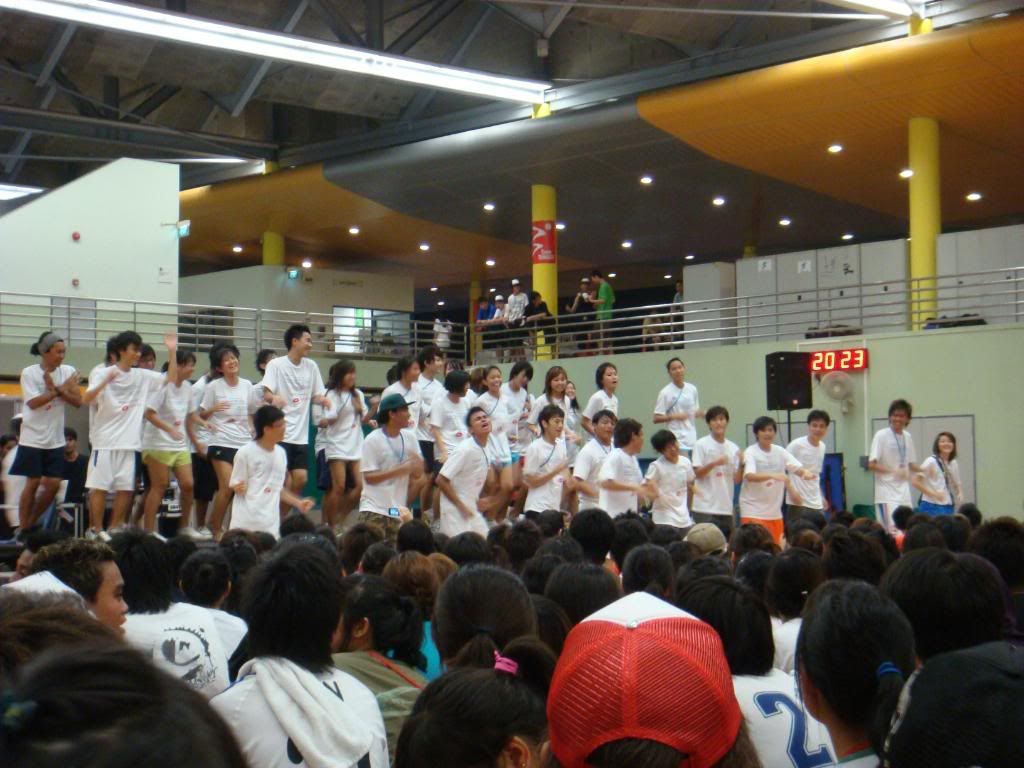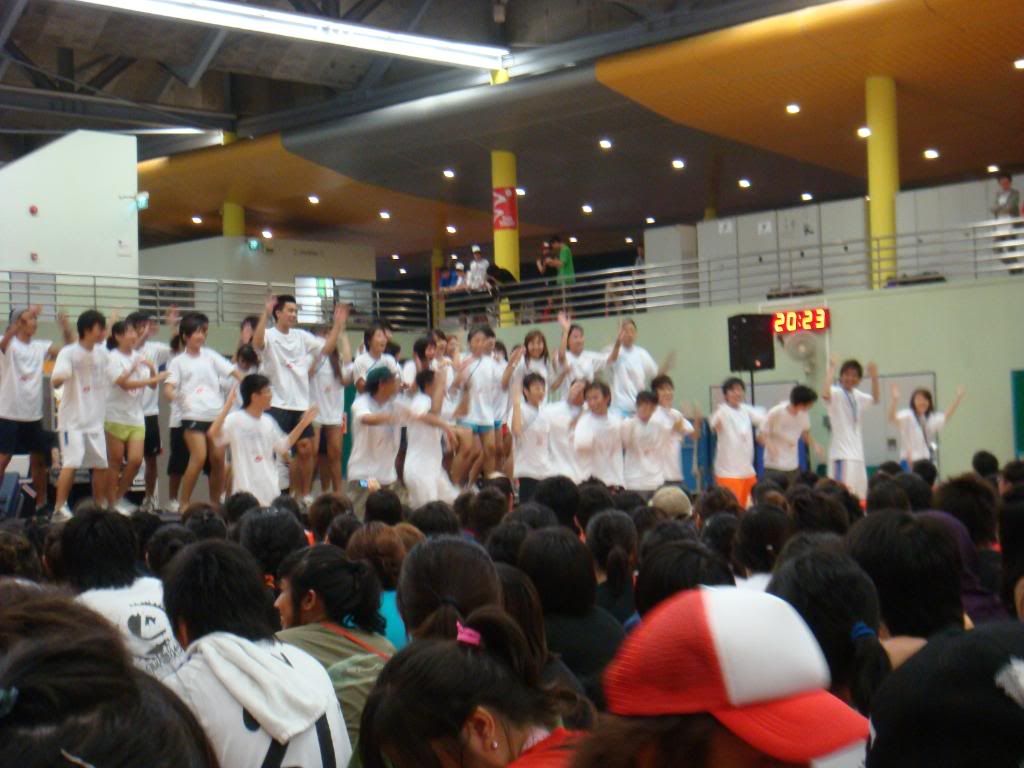 gls cheering!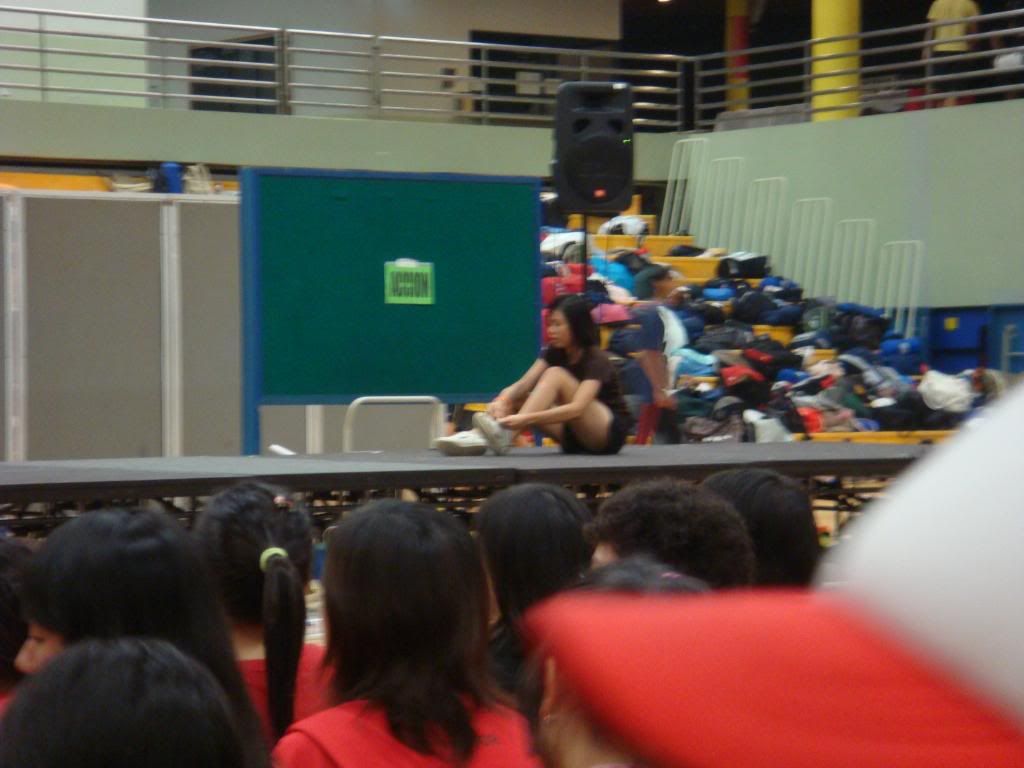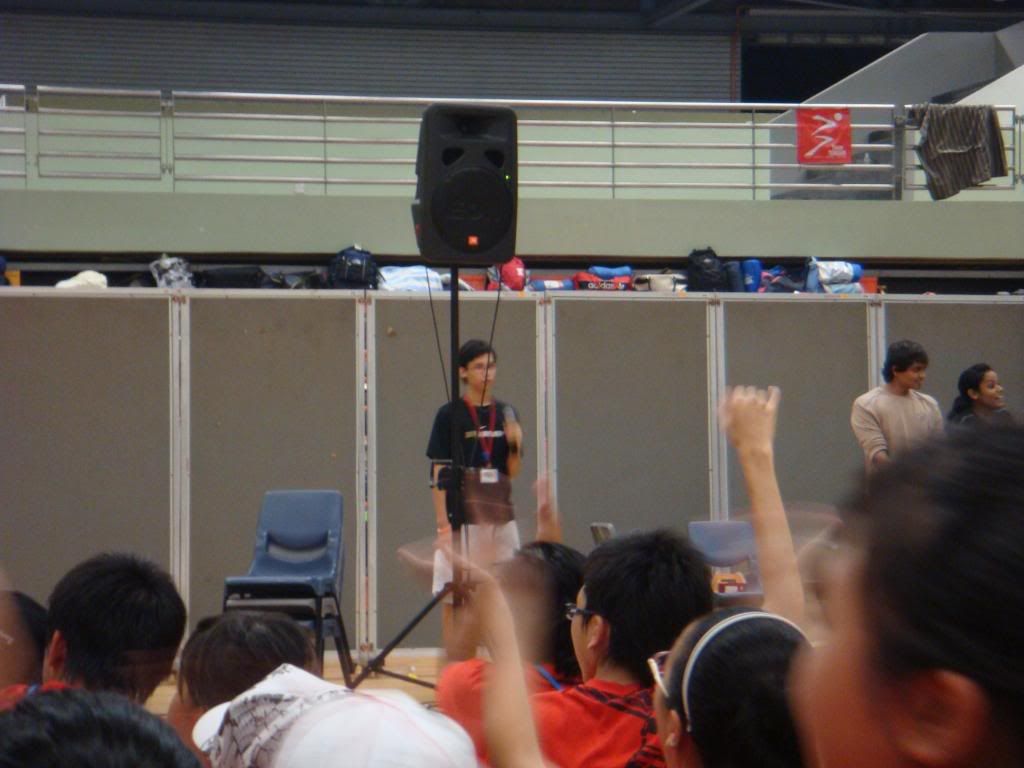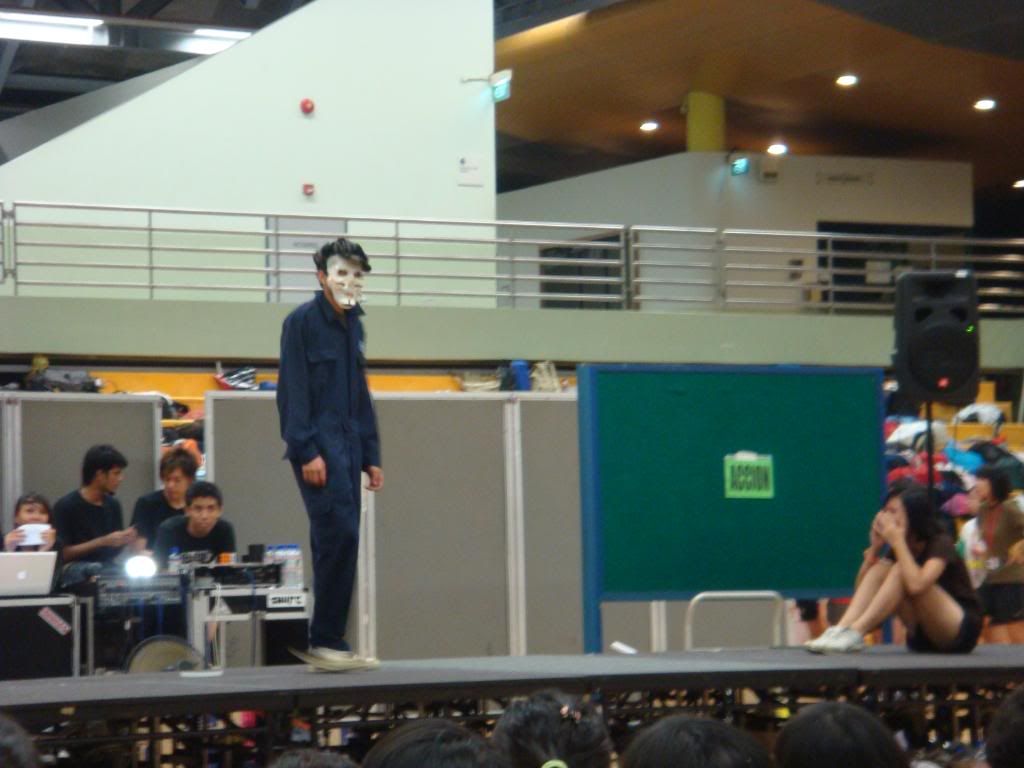 ACCION's PERFORMANCE!!!!!!!!!
we started with the V for Vendetta thingy ( which is the only one shown in the photos ), ended up with the " mumbay ah india! " thingy which led to buttons song with dancing around MATT PIMP ( hahaha okay, it's harris lah ). then switched to stomp the yard song with ALOT of people going the "I DONT KNOW WHAT YOU BEEN TOLD..." chant. ended with our cheers.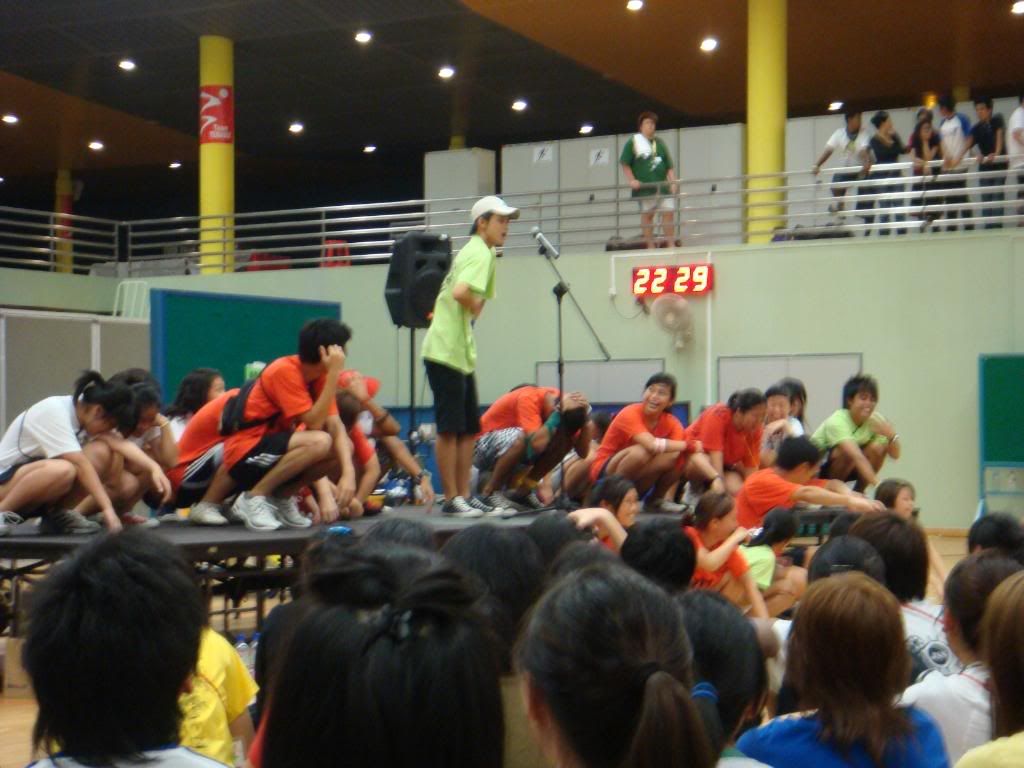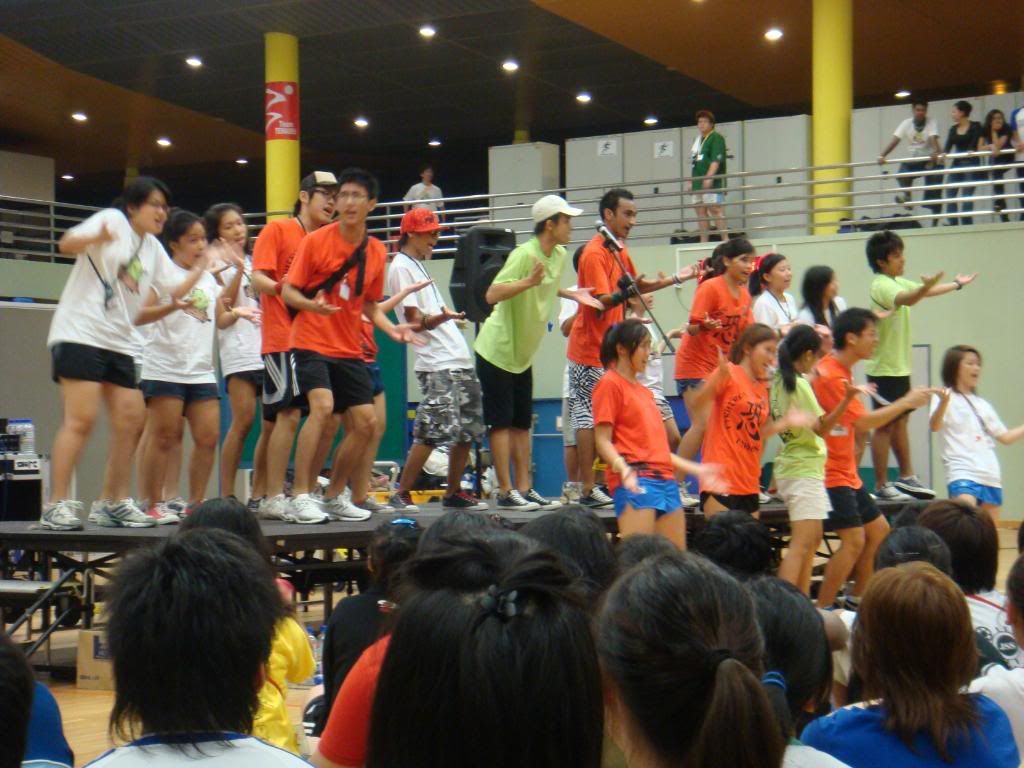 MAIN COMM!!!!!!! tpsu main comm has like the bestest best, dman original, die-on-floor-from-laughing cheer. dunno what pipagao, undies on fire. HAHHAHAHA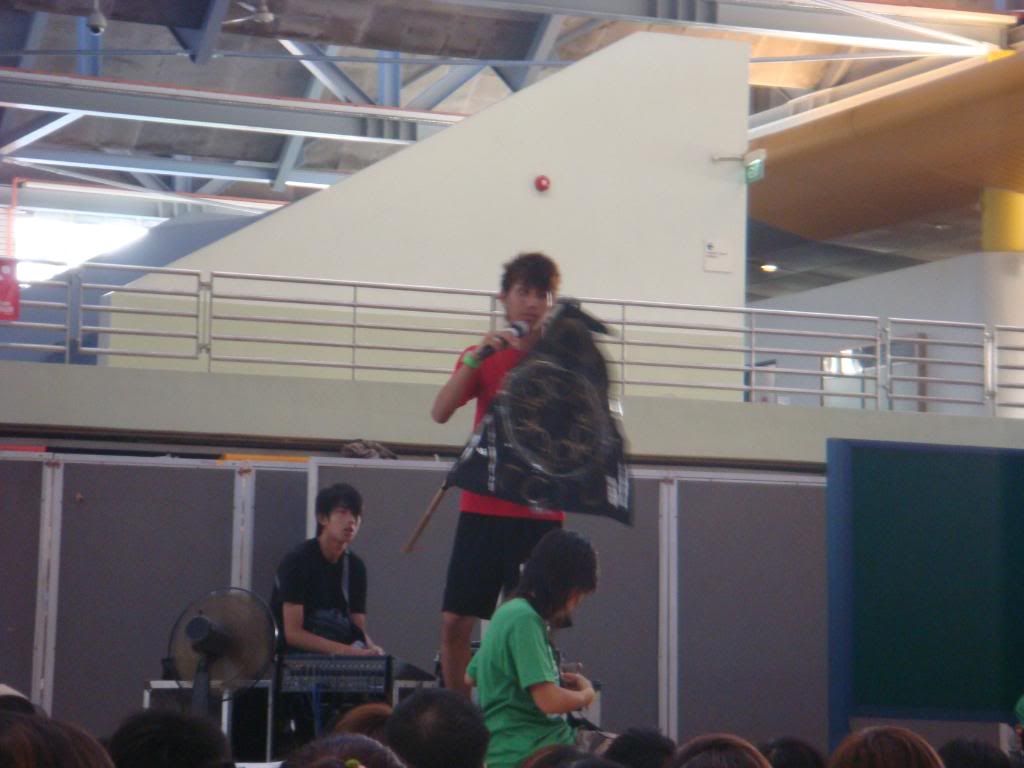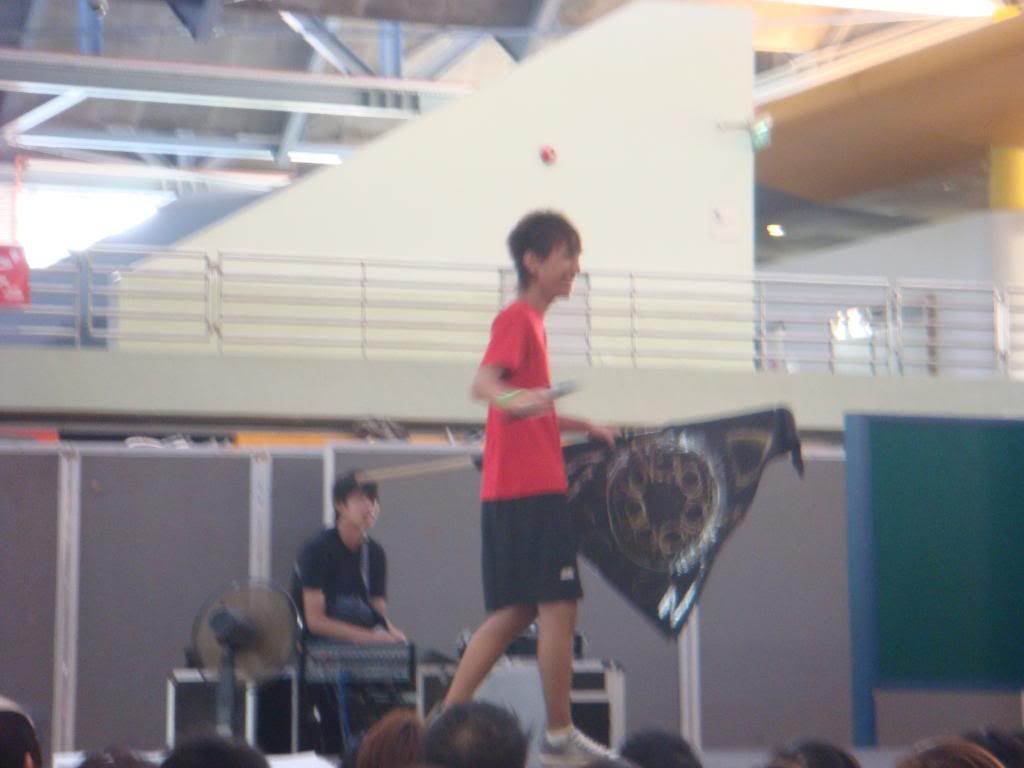 MATT PIMP!!!!!!!!! introducing our flag and explaining the details.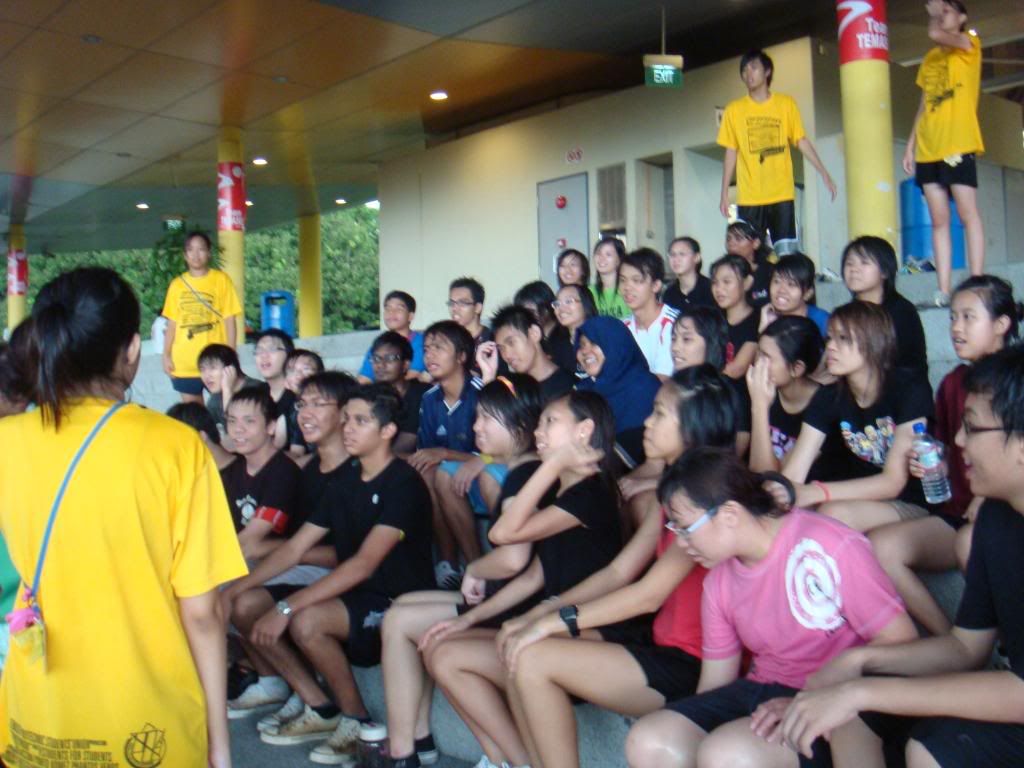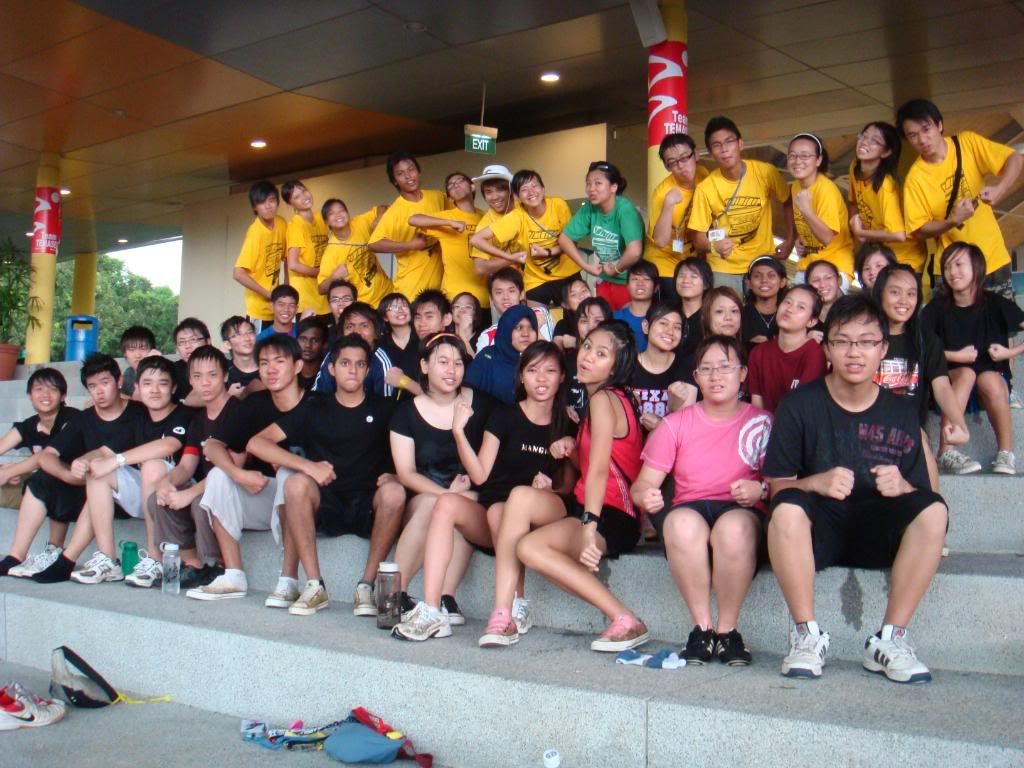 my ACCION! that's like the last day -water games which i missed for the BLOODY BAZAAAR which eh.. !%&%*@%#!$%~*#&. ): sigh and for dance which i couldn dance.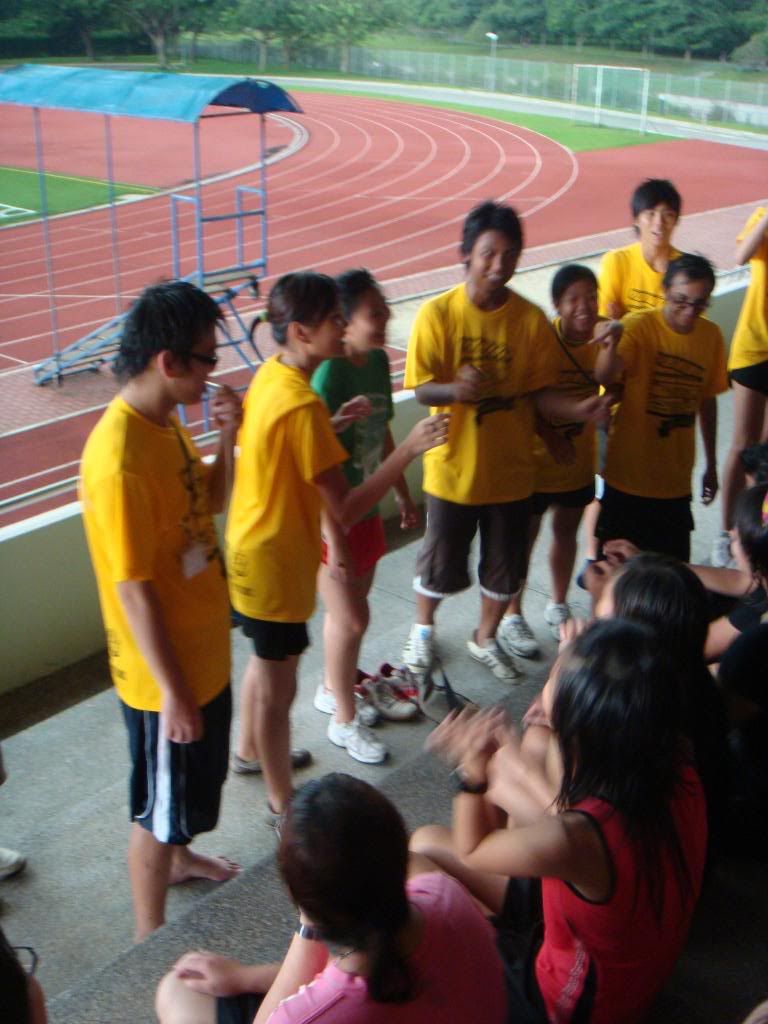 GLS ROCK!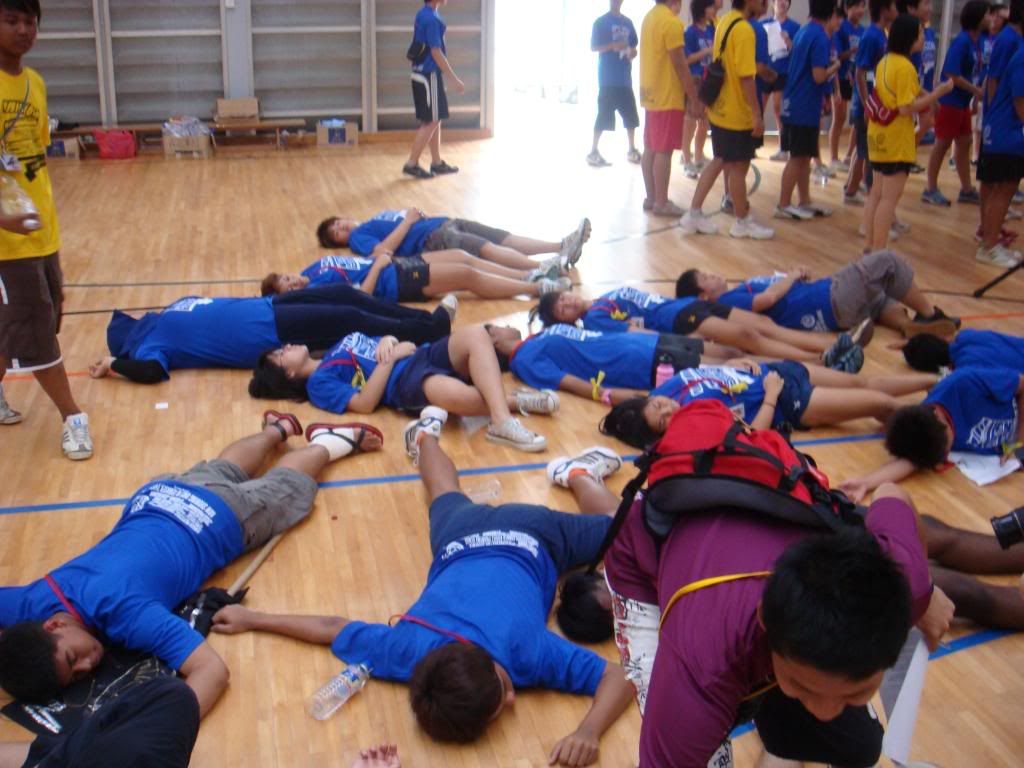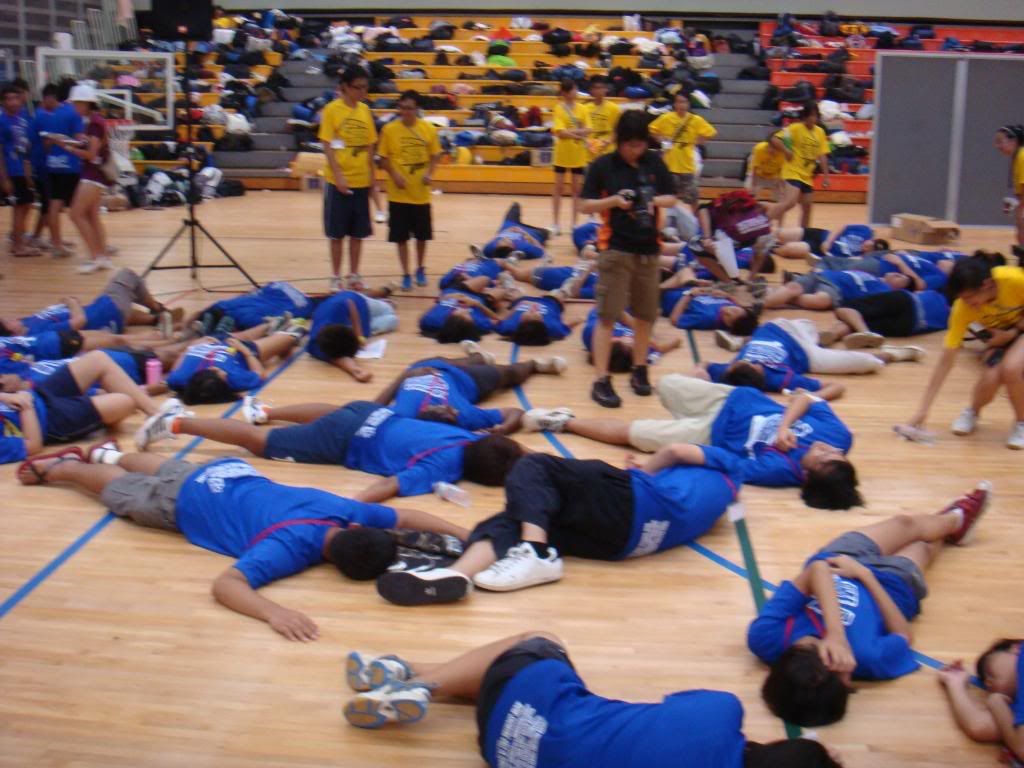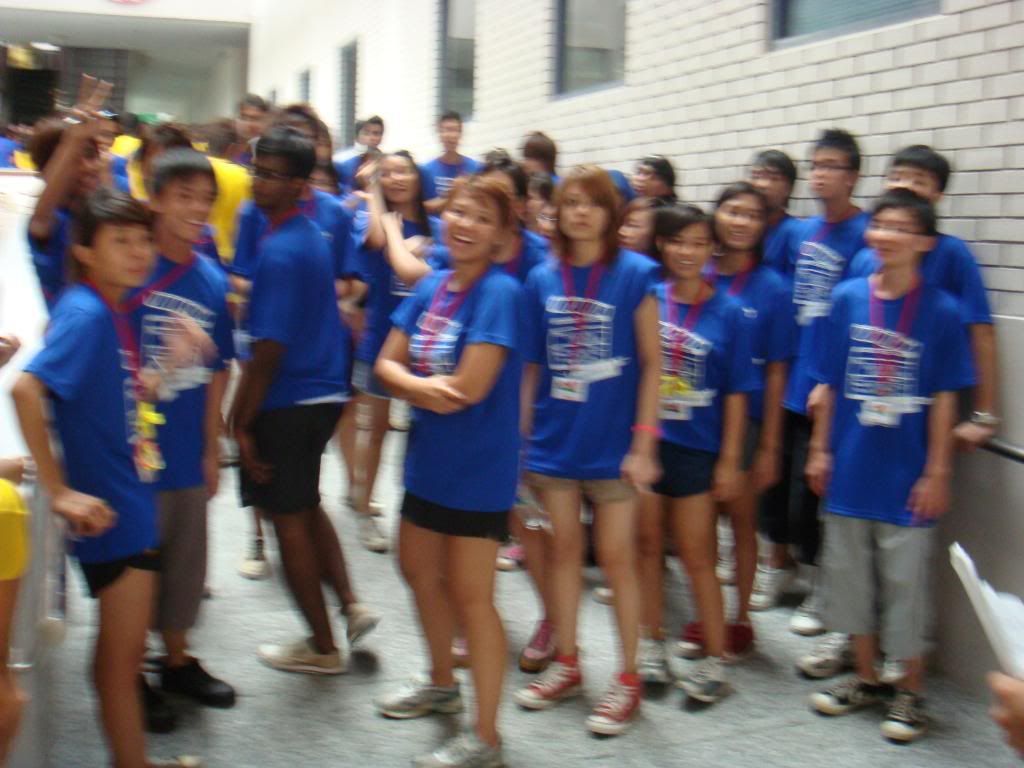 ACCCIIOOOOOOON!
i wished i hadn misssed the last day with them.
i still dont have that super nice orientation tee ):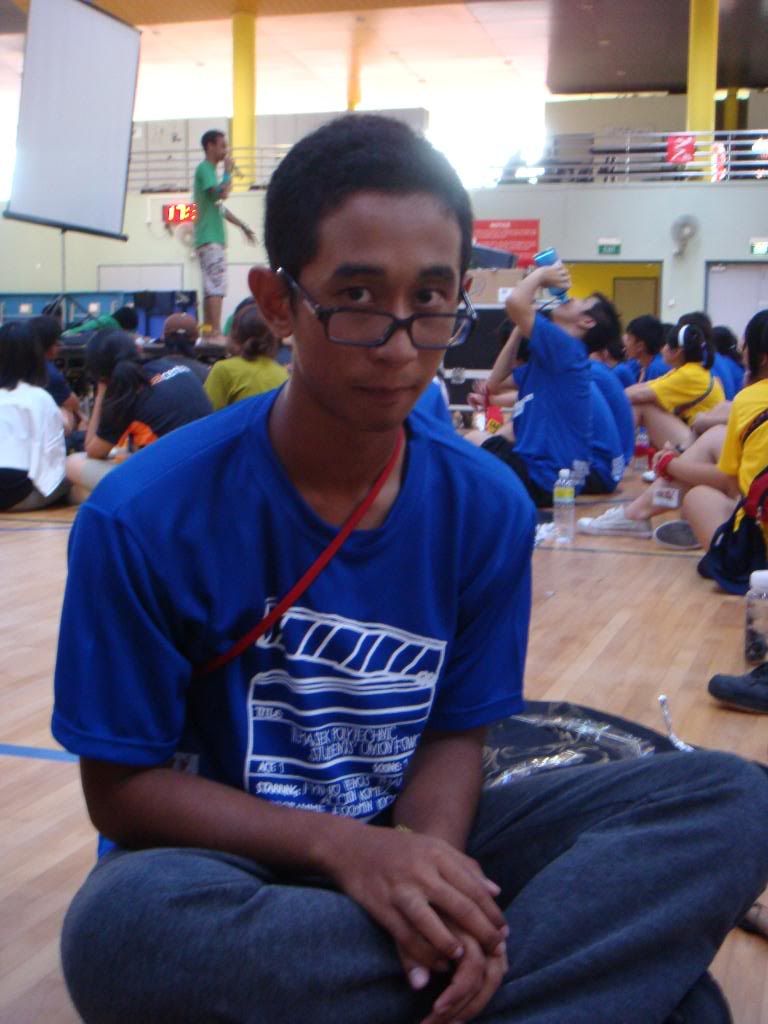 hamzah! pear! i heard he was best freshie from accion!
he deserves it (: i love his KOTEKOTEWAWA cheer!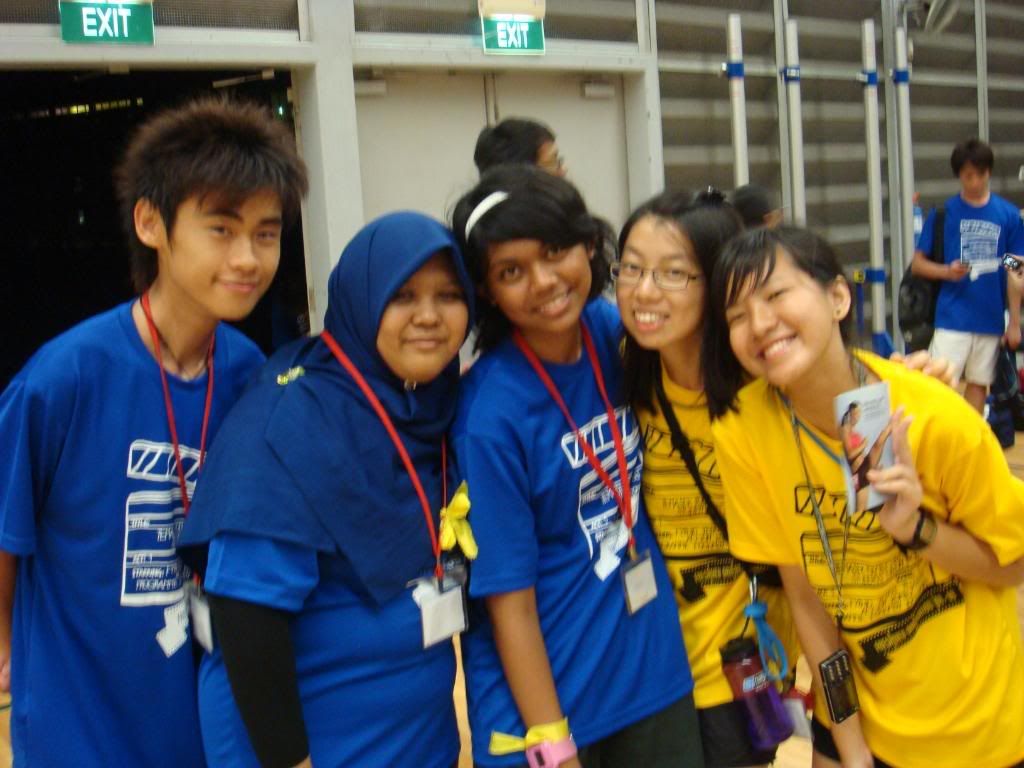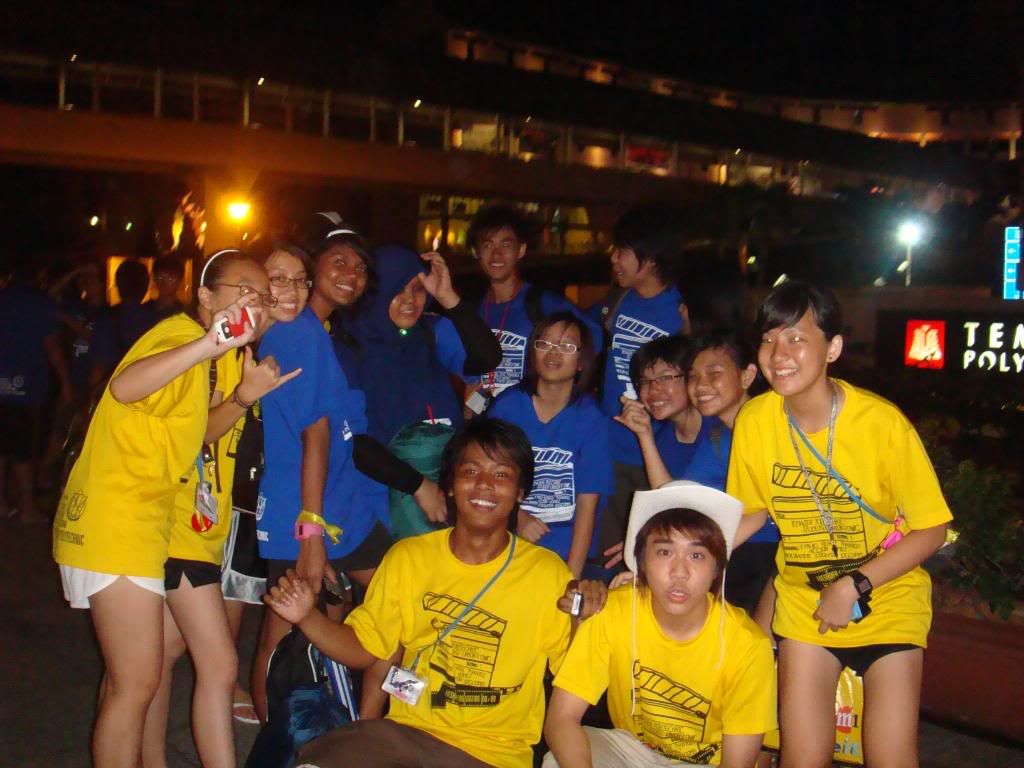 random accion photos (:
first random photo with guy right at the left is Kevon! he looks damn like colin right?!!
GOD NIGHT WORLD