i'm red racer back girl with jadey in orange beside me. don't really like the choreo of this dance but i like the groove in the one below though (: shawty in white pants and black top. jadey's in the same top just that in a different colour!
typical monday at petshop :D
get the shop open, do routine cleaning , and as you do so, let the grooming cutie... SNOWY, run about. and also let camwhore with the dog and let the brother camwhore along too :D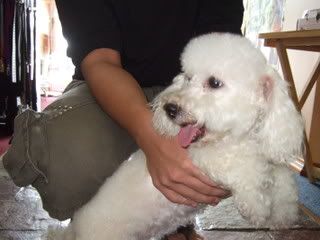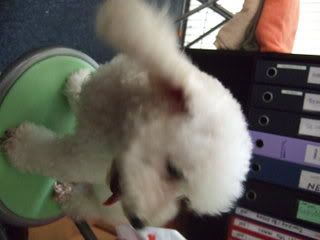 snowy is cheeeekopek dog .____.
BUTTT>>>>>>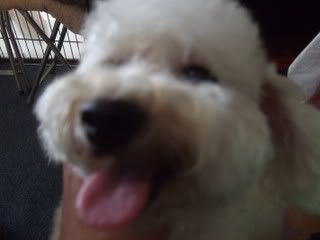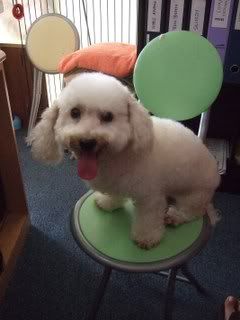 SO DAMN CUTEEEEEEE !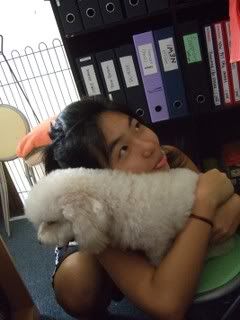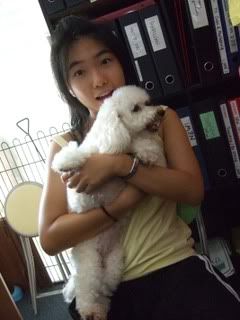 HUR HUR (:
vin acts cute in some pictures! HAHAHA.
snowy still owns his ass though, the only dog in the whole shop who doesn like vin is JACK, still barks like crazy when he sees vin.
i still rmb when gx and vin came over on one monday when szewan and i were working.
and snowy was like TERRIFIED of gx. which was so damn hilarious. HAHAHA
THEN..
it's out to bring jack for a poopandpeeee.
handsome boy lah jack (:
very good guarddog when he's in the cage.
outside, he's nice doggy.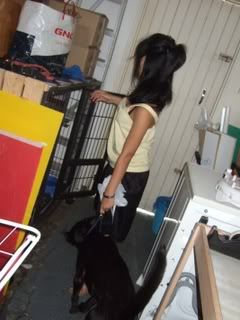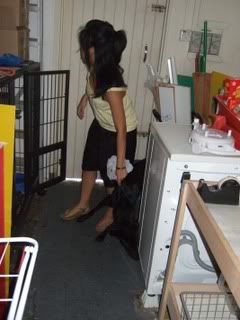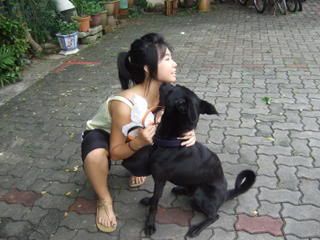 jackjack also cheeekopek.___.
wants to kiss me sia.
damn handsome and cute.
if jack's goodlookingness is converted to being in a real life guy, i think he;ll be swoon-worthy. (: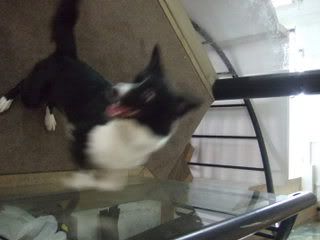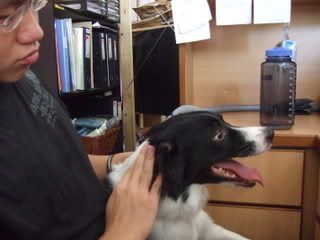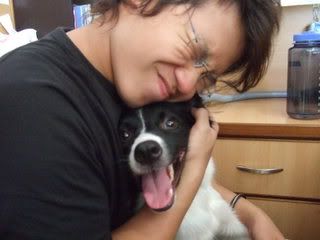 JEEEAAANIIIIIIEEEEEEEEEEEEEE!!!!!!
jeanie. hahaha.
she's so fast and hyper its so hard to get her to take a photo.
man, but i love love love her to bits and pieces.
she's just so freaking cute and smart.
ehhhhh, but got bad breath.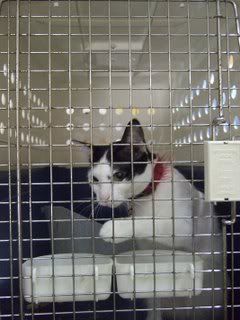 oreo, before i let her out of the cage.
she looks so love sick in the first photo!
like as if she's waiting and pining for prince charming!
why so cute but so damn attitude problem?!
don like ppl to touch,
don like ppl to carry,
only manja when hungry.. -____-
oreo is certified 100% indoor cat. try to bring her out of the shop and she'll claw you to death.
then!
there's also looking after boarding dogs if any.
here's spike!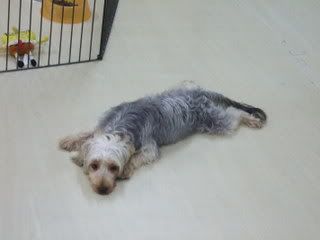 damn damn damn bloody hyper dog who hit vin's balls and made him dulan HAHAHAHHAHA.
and jeanie hates him, she cant tahan overly hyper dogs who paw her,
she'll bite them.
okay chow chow!