I AM OFFICIALLY OBS-SICK.
and i thank every single one of the
munshi:D
members for making the camp such a great experoence for me. i guess it was pretty easy for us to bond because so many ppl knew each other and we had
aichin
who was such a great instructor. actually, i was hoping gidian was the one taking us at first because the past female instructors whom i have met arent as good as the guys. but now, i'm so glad we had aichin :D.
sighs
, too bad she couldn be with us today on the last day.
OBS was like a kind of escape for me. like what susian said to us during the briefing.
"... OBS is like a fantasy world. whatever you do here will have a consequence that will only affect you when you are in camp. the real Outward Bound is out there- once you reach punggol jetty, because whatever you do will have a direct consequence on you..."
maybe im pretty much a coward, probably because im so sick of everything. studying, struggling to stay at the tops, trying to make everyone happy. it seems no matter what i do ,its never enough. practically died struggling thru eoys cos of showtime. jump two class positions and still get scolded by my grandma. get back home wash all my clothes by hand , mum steps in scolds me about leaving the key stuck on wooden door then continues about me hanging my clothes in the sitting room. some other kid would have just dumped everything to the maid or the mother.....
some ppl may have hated being there. being pushed physically and mentally with all that uncomfortable conditions.
but i din even think about singapore one bit
. there was no handphone no computer no nothing to distract me. it was just me being immersed in all the activities and having the
company of munshi :D
.
i miss that feeling.
now im back to everything else i had before. and i suddenly feel like an appendix lah. cos i am so useless.
on a lighter note though,
HAPPY 15 BIRTHDAY SHIYUN!!!! :D
must have been a super unforgettable one for her, drifting out to see, having cheapskate water ski (heh heh) and being stuck in a thunderstorm stranded far from our destination.
I LOVE THE EXPEDITION. though im totally ZONKED after that and my shoulders are aching like mad. but
22km mans!
ive never even ran such a distance before. wahahhaha. feels damn shiok :D
okay. so our weather was like blaaaaaaaaaaaaaaaah. very very very very verrrrrry WET. but then again, its like a blessing in disguise.
cos we got to sleep in bunk the first night !
super lucky, i wasnt looking forward to sleeping in the bahshan(?), sleeping out at campsite 2 was pretty nice though supeeerrr cold!
and i got an experience of a lifetime. getting blown all the way out during the expediton. though it wasn fun ._.
it was super memorable
. i got a cheapskate waterski
haha
, and for once i was caught in a super heavy rain without having to bother about anything getting wet.though i wanted to die cos i reaaaaally wanted to use the toilet not just me but xiaojun and sharon also. and really is like
reaaaaaaaaaaaaallllyy.
my canoe boat mates :D i cant imagine canoeing with anyone else.
wells, i'm not burnt! partly because of all that sunblock and the rain. seawater is dangerous mans, every time it got into my eyes i was tearing like crazy. the whole expedition was pretty cartoon. because we had really
cartoon navigators
XD i dint get to see any jellyfish though.
high elements are O.O i din even expect myself to do it cos
i was always giving up halfway during OAC
. melvin is the pro at climbing!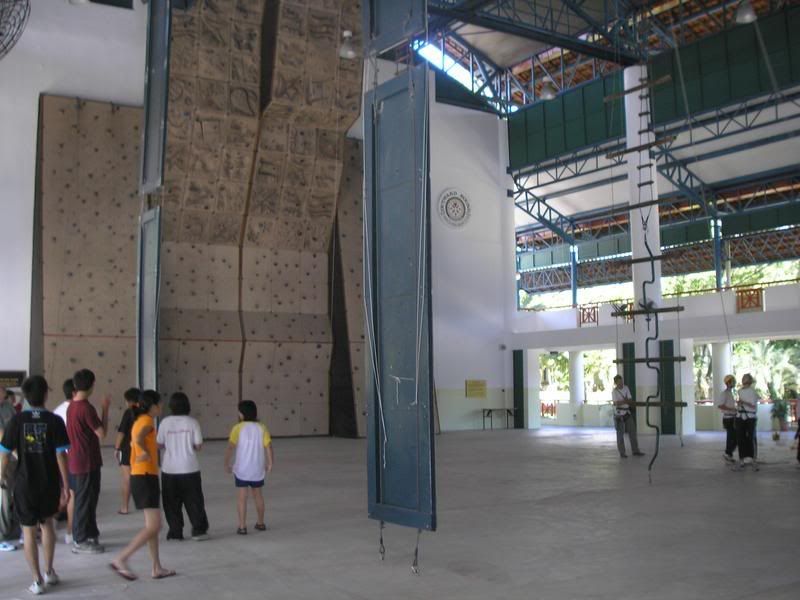 the rock wall.
the souveneir shopping is pretty disappointing. the logo tee was a bad colour ): and the graphic tee only came in M which my twin and bro are definitely unable to squeeze in. i got a graphic tee, a keychain and a quite nice though a bit big white racer.
the munshi guys really took care of the girls (: so thanks you guys! helping is carry stuff, setting up the tents, waiting for us to take our share before starting during outdoor cooking. you guys are the best.
meal times was bonding time for us. when everyone chipped in to do a part and waited for everyone to get to the table before starting.
behold the super cute canteen uncle who serves us!
erhem. sirui's handiwork
the girls hard at work washing the plates.
guys chipping in helping with the drying.
MAKAN!
our cameraman dingjie who got snapshot
!
queueing up for food (: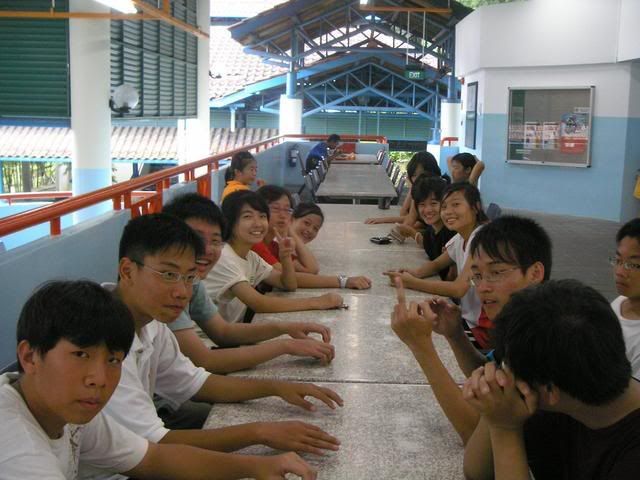 hungry ppl waiting to get our makan.
of course not forgetting some picture fun time. :D
me, xiao jun and huiming.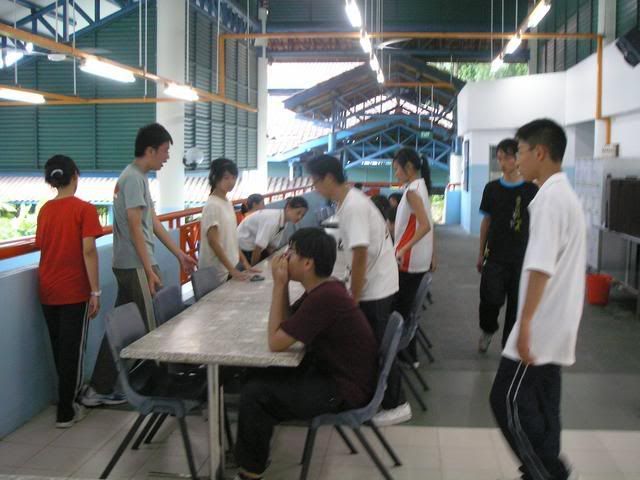 haha i dunno about you. but i think xiaojun and sharon look as though they're about to fight.
CANDID SHOTS ALL OVER in dorms (:
xiao jun and me.
sirui, weisheng and congwai.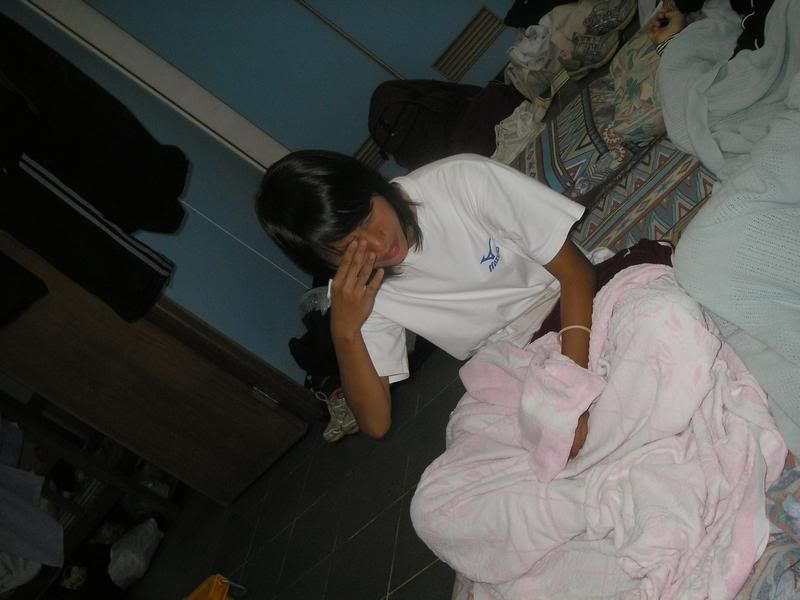 a jus woken up rachel.
panghian! haha. our scout leader who saved us many many times.
then there are the dorms i will miss. the better than aircon mornings. when i just wanna carry on sleeping cos its so comfy. with the blanket and the nice cold weather. (: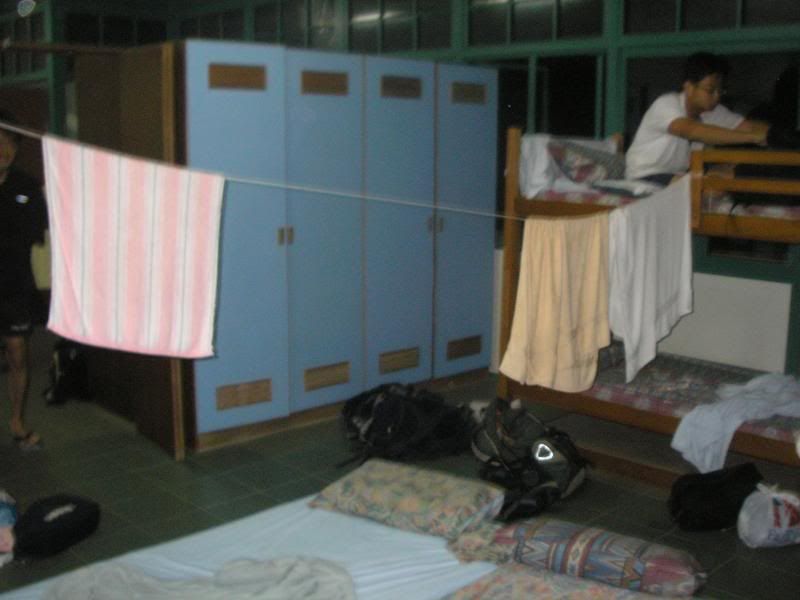 the middle section dorm where all the late night gatherings take place. the rest of the dorms are usually snoring away. >.<
the all-girls dorm. we have a LOT of clothes hanging around. haha.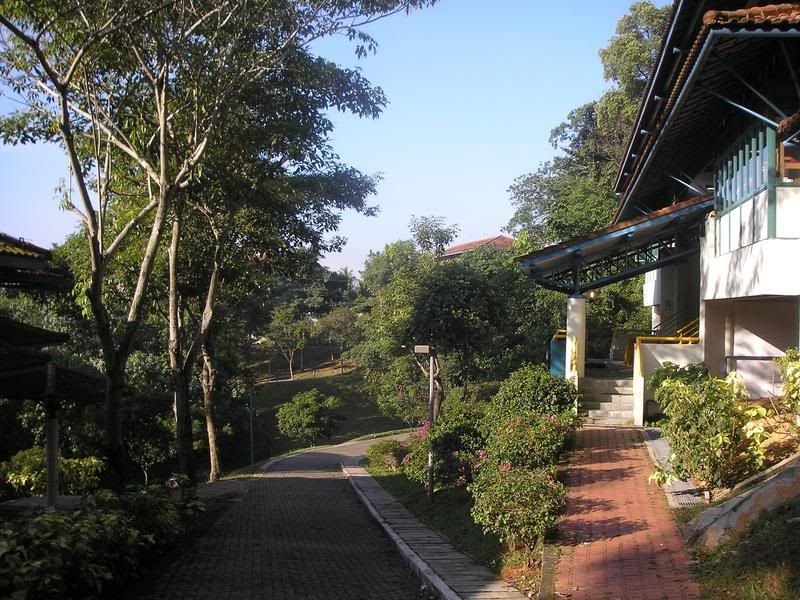 that path and scenery i've grown familiar to these past 4 days.
our munshi guys- vincent , melvin and sirui walking down the path.
one of our
friends
. erhem that mr sirui tried to kill with insect repellent -____-
and lastly, OUR DORM.
journey back was so bah at first. it was nice talking to melvin and dingjie at the end. a change , a good one (:. though i was afraid i'll end up whacking everybody with my super big and heavy bag or getting stuck somewhere.
after all this, i've got a crazy dream. to complete as many OBS course as i can. haha. so i better start saving $$$$$$$.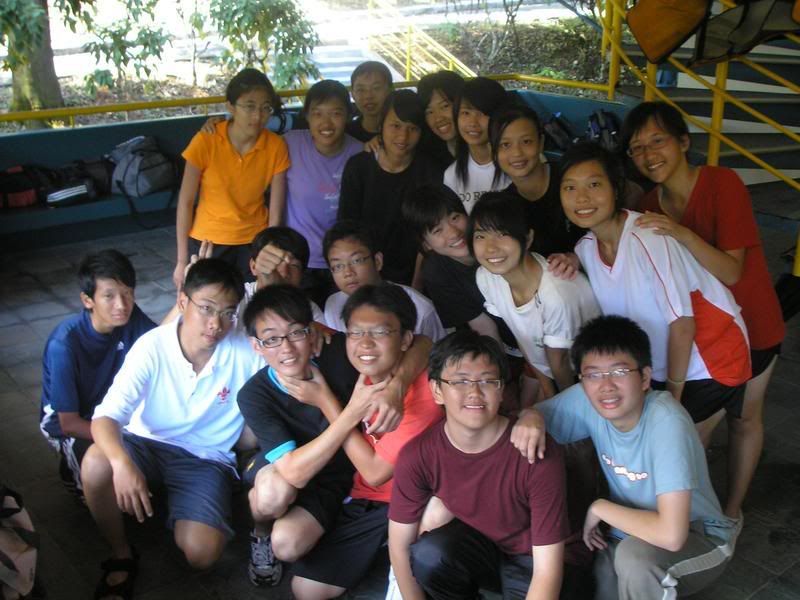 MUNSHIIIIIIIIIIIIIIIIIIIIIIIIIIIIIIIIIIIIII :D